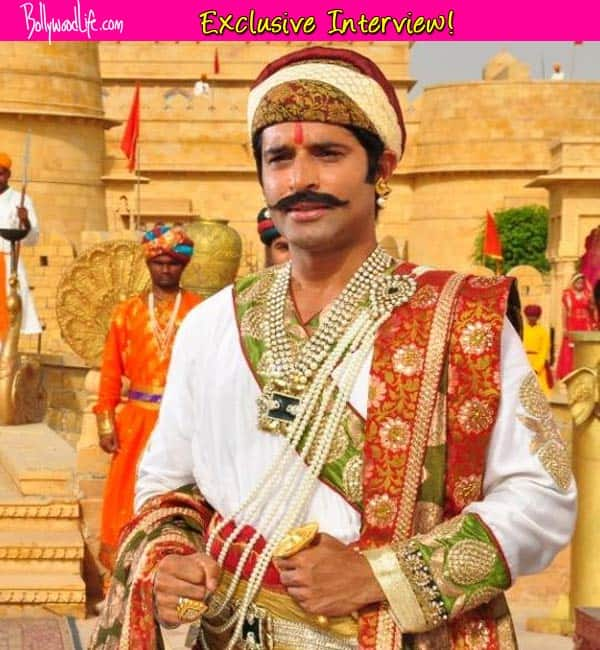 The Bharat Ka Veer Putra – Maharana Pratap actor talks about playing the king Uday Singh, how he prepared for it physically and mentally, the kids in the show and more
Shakti Anand comes across as a jovial and fun loving guy. Even under the scorching sun shooting for Maharana Pratap, the actor was cheerful like the heat just doesn't affect him. In the little time we had, the actor spoke to us candidly about his role. In fact, when the production manager came to call him for his shoot, Shakti was sweet enough to make them wait until he finished talking to us. Excerpts from the interview…
How did you manage to play Uday Singh – a character that is beyond your imagination?
The role is entirely me playing out my imagination. It's not someone we've ever seen. I have never seen a king nor do I know how the real Uday Singh was like. Of course, we've read up about him on the net and in books and assume this would be his mannerisms, or how he talks, stands and behaves. The rest is purely imagination.
How did you prepare for this role?
I sat with the creatives – Jeeetuji and Raaj and went over my character with them. They've done a lot of research on Rajputs, Rajputana and Rajasthan. I attended their conferences and talks about this. You start catching the mannerisms with that itself. Once you start narrating your lines you get into the character automatically and feel what he feels. It was difficult to get into the skin of this character. See, when I was did Saara Aakash, we could see flight lieutenants, how they march, their stance and everything. Here it was based entirely on people's research. It was hard but it was good.
What kind of physical training did you go through for this role?
We trained in horse riding, sword fighting and building our stamina to work in such dire situations. Plus the language used in the show is pure Hindi. You can't use too much Urdu in your dialect, it becomes a little difficult. You can't adlib; you have to stick to the lines. After doing daily soaps, that becomes a little difficult.
How did your family and fans react to your performance?
They have liked my performance so far. It is something I have never done before. With such heavy costume and makeup it's not easy or comfortable to do this. But I hope people continue to like what I am doing.
What do you think about performance of the kids in Maharana Pratap?
The kids have been amazing – both Akbar and Pratap have amazing talent. Even the girls – Phool and Ajab De are fantastic. The kind of energy they put into the show is wonderful. I give them a lot of credit to the way they gripped the show with their performance in the past two months. It was incredible.