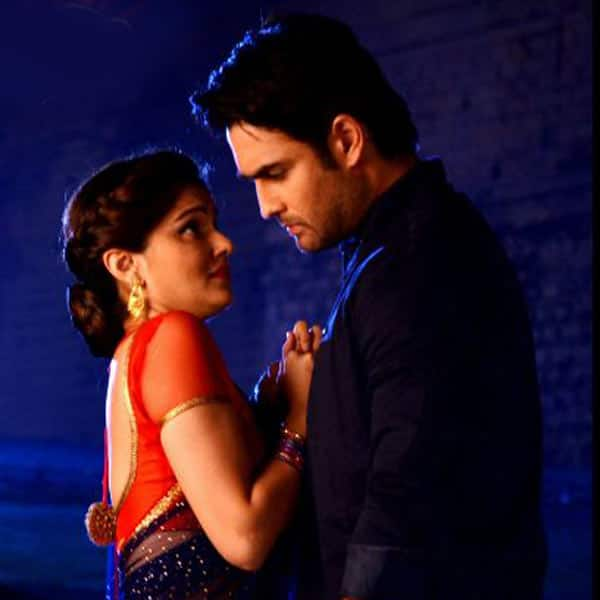 A drunk Harman (Vivian Dsena) tells Vivaan that he can fight the world for Soumya (Rubina Dilaik) if she supports him. He says he really cares for her and today he will tell her that. Soumya waits for Harman at his house. She recalls her childhood days with Surbhi and cries. Harman knocks on the door. He comes and asks her to come with him to his room. She says she will not come to his room. He holds her hand and asks her to come with him. She says he can throw her out of his house if he wants but she will not go to his room. He says he can't imagine living in that room without her. He asks Soumya if she doesn't want to stay with him.
Vivaan tells Preeto (Kamya Punjabi) that Harman has fallen in love with Soumya and that he has gone to confess his love to her. Harman tells Soumya that he has taken seven vows with her; he has the right to stay with her. Someone knocks on the door. Soumya says she does not deserve so much love. He says he loves her and isn't that enough for a relationship. Soumya says she can't even dream of having a normal life as she is a eunuch.
Soumya goes to open the door. He stops her and asks her to come with him else he will pick her and take her. She says she cares for his family and he should not do anything that would hurt their sentiments. Harman's sister comes and invites them for dinner. Harman asks him to leave. Soumya asks him to take Harman, he will come later.
Surbhi sees Maninder sleeping without eating and gives him and his mother the food she cooked for herself and her grandmother. Maninder accepts it. She says she is doing this just for the sake of humanity. Surabhi asks nani if they should go and meet Soumya. Nani says this is not the right time to meet her.
Soumya cries thinking of her mother. Preeto comes. She asks if she is doing as she asked her to. She asks her to distance herself from Harman and asks her to come for dinner.ALSO READ: Shakti-Astitva Ke Ehsaas Ki 28th November 2016 full episode, written update