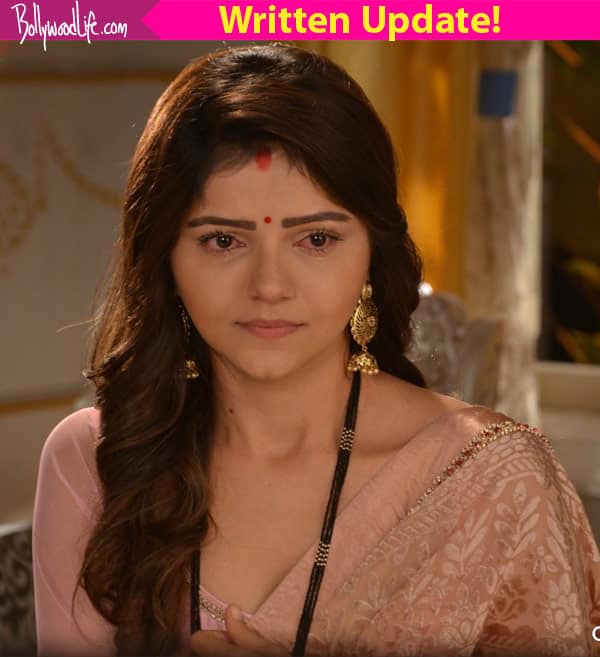 Harman (Vivian Dsena) throws the tea's cup and asks her sister to leave. Guruma tells Saya that some people are to be sent to a birthday celebration. They hear Soumya's (Rubina Dilaik) voice. Soumya cries and says why have they kept her in captivation. Saya tells Guruma that she will make her understand. Guruma tells her that she will make her understand.
Harman's sister cries and tells Preeto (Kamya Punjabi) that he misbehaved with her. Surbhi calls Harman. He asks her not to call him jiju, and ends all relations with her. He asks her not to call her again. Surbhi cries. Everyone gets surprised seeing Harman's changed behaviour. He wishes everyone good morning. Preeto asks how come he changed so much. Harak Singh tells her that afterall Harman is his blood. Harman asks Harak if some work is to be done in the factory. He drinks chai and leaves. Preeto asks Varun to go with him and keep an eye on Harman.
A small girl brings food for Soumya. Juhi tells Soumya her story. She tells her that Guruma ma doesn't send her back. Juhi tells Soumya that one day she will definitely go back to her family. She explains her that its important for her to have food. She feeds her with her hands. Saya and Guruma look from her window.
Varun and Harman come back. He tells Harak that he is very happy today and asks him to drink alcohol with him. Preeto asks Varun what all happened. Varun tells her that he has changed and he is genuinely trying to forget Soumya. Preeto gets happy. They both get drunk.
Harman comes back to his bedroom in drunk state. He gets reminded of Soumya. He says he wants to destroy all his memories. He breaks the bottle. He starts throwing around things. Preeto and everyone else come outside his bedroom. He says he is just destroying Soumya's memories. Varun says all his stuff has been burnt. Harman says he wants to destroy her smell, her feel. He starts throwing everything. He finds a sweater and Soumya's letter. He reads it.
Also Read: Shakti-Astitva Ke Ehsaas Ki full episode 21st September 2016 written update