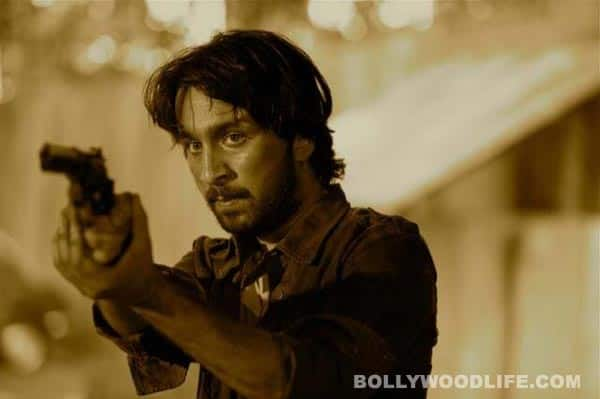 Sanjay Gupta shares a pic of Gyaancho from his upcoming action flick
Looks like Sanjay Gupta is maha impressed with Siddhanth Kapoor. Or else, what explains the filmmaker taking to the micro-blogging site Twitter to proudly share the pic of his 'boy'. "My boy @SiddhanthKapoor makes his debut as GYAANCHO the sharp shooter of Manya's gang," tweeted Sanjay. In this first look pic, Gyaancho (sounds weird no?) is seen striking a James Bond pose holding a gun in his hand. Gyaancho is a sharpshooter in Manya Surve aka John Abraham's gang in Shootout at Wadala.
All those who have had a glimpse at Shakti Kapoor's son Siddhanth or have known him, will vouch for the fact that he's an actor to watch out for in the near future. However, unlike his father, who didn't think twice before signing a film that came his way, and sister Shraddha, who's signed a three-film deal with Yash Raj Films, Siddhanth has been very choosy in making his debut.
Siddhanth's got the unconventional looks just like his father Shakti Kapoor had, when he started his film career. It's nice to see children of yesteryear commercial actors show inclination towards unconventional and off-beat roles. A refreshing change we say!