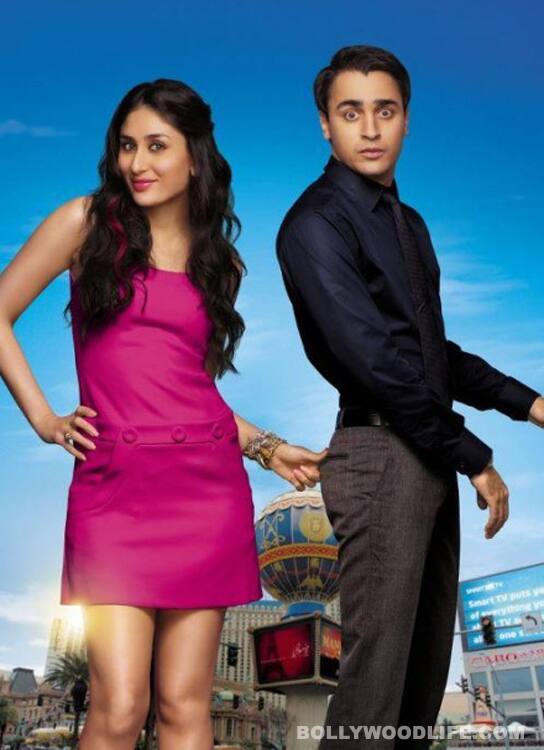 One of the 'young guns' of Dharma Productions, his claim to fame was being featured in 'Pappu can't dance saala' in Jaane Tu Ya Jaane Na. But after the super success of his debut directorial film, Ek Main Aur Ekk Tu with Imran Khan and Kareena Kapoor, he is all set to test new waters…
Shakun Batra has been an assistant director for some big ticket films and it was a natural transition for him to step into a director's shoes. He speaks of his debut film and the experience of working with Imran and Kareena…
How did you manage to get a dream debut with Dharma Productions?
I started off my journey by assisting ad filmmaker Manav Menon. I later assisted Abbas Tyrewala in Jaane Tu Ya Jaane Na and Farhan Akhtar's Don, followed by Abhishek Kapoor's Rock On. Simultaneously, I was writing the script of Ek Main Aur Ekk Tu, in between my AD gigs. Imran Khan was on board since its inception and the role was written with him in mind. When the script was ready and I showed it to Imran, he liked it and suggested that I should pitch it to Karan Johar (he was doing I Hate Luv Storys with Dharma Productions then). Karan liked the script, and before I realised what was happening, things fell into place.
While writing did you see that the unconventional ending might be a risky proposition?
I don't think we even gave it a thought while writing; it was written without any such concerns playing in the background. The only concern was that the cast and crew should be convinced and the rest would be taken care of.
What was the experience of working with Imran Khan and Kareena Kapoor like?
It was delightful, to say the least. They both have been very cooperative throughout the making of the film. Kareena is such a wonderful actor and as we had written the role for Imran, it was just fantastic. Of course, when working with such big stars I had to be very responsible and ready with my homework before shooting began.
Was the Censor Board lenient towards your film?
I don't think so, because EMAET released with a 'U/A' certificate, which means that it is not appropriate for minors. I think we are in the 21st century and people talk like the characters in my film all the time. The word 'bum' is not derogatory by any standards.
As a debut director, what was it like working with producer Karan Johar?
It was a dream come true because not only is Karan very generous and non-interfering, he gives enough space to everyone. Being the fantastic filmmaker that he is, I could always go to him if I needed any guidance. It is like getting the best of both the worlds.
Which filmmakers have you been influenced by?
Woody Allen and Billy Wilder, among others, have highly influenced me as a filmmaker and you might find subtle tributes or hat doffs to the auteurs somewhere in my films. As a filmmaker I would like to explore all genres and the journey has just begun.
Which films of Karan Johar do you like?
I have grown up on his films and hold him in high regard. Kal Ho Na Ho is an all-time favourite and in recent times I loved Agneepath for the scale and grandeur it had. Hats off to Karan Malhotra and the entire team at Dharma Productions who made it possible…