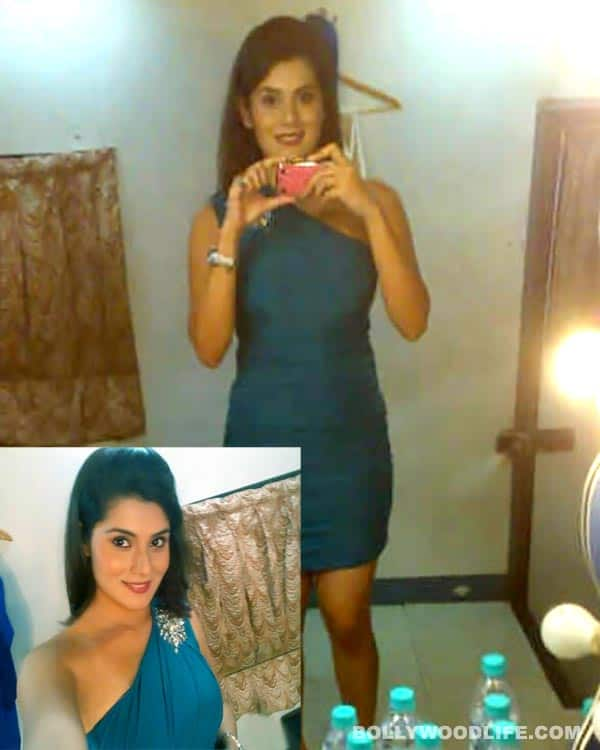 Comedy Nights with Kapil Sharma is the new in-thing for celebrities to promote their movies, and television actors to try out the comic skills
After appearances by television actors like Roshini Chopra, Smita Bansal, Usha Nadkarni, Renuka Israni, Nigaar Khan, it's Shamim Mannan aka Bhoomi from Sanskaar Dharohar Apnon Ki's turn to experiment with her comic skills.
So what was Shamim doing on Comedy Nights with Kapil Sharma (CNWKS)? "I came as a celebrity actor on the show. I come to a dhaba owned by Kapil. He tries to flirt and get close to me."
Comedy doesn't come easy; even experienced comedians find it difficult to perform live. Shamim claims that she was very nervous before her act. "I watch CNWKS every weekend without fail. So I knew the format more or less, but that didn't make me any less nervous. I have never done comedy so this was a big step for me. For TV shoots, you can usually retake if you make a mistake, but here there was no such option. Everything is done in one take. However, the moment I got on stage, everything was over in five minutes. I had long lines to memorise and I was scared of my comic timing as well, but that's what made it so much fun."
So did Kapil embarrass you? "Kapil is a great person and a lot of fun. I am a big fan of his. The entire shooting experience was fun, even Siddhuji cheered for me."
The special episode starring Shamim Mannan will be aired this Saturday.