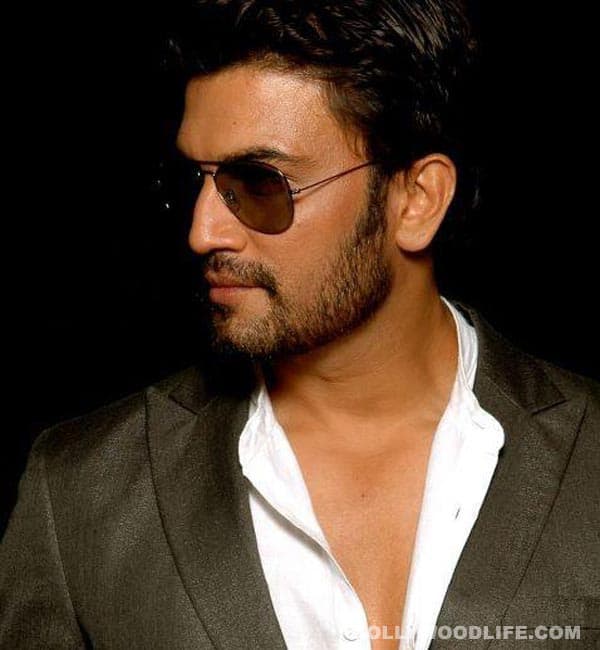 After hosting family and musical programmes, the popular doctor on Kuch Toh Log Kahenge is now hosting a criminal show on Colors
Charming, sweet and a romantic, Sharad Kelkar aka Dr Ashutosh talks about life on the sets, his teacher and wife Keerti, his plans for the future and his desire to do more films.
Why did you decide to take up Shaitaan – A criminal mind?
I find this particular genre very interesting and I was always keen to do it. With these kinds of shows, the narration is very different. I have hosted a family show and a musical programme before this, so Shaitaan was a new opportunity.
Do the stories from Shaitaan affect you personally?
Obviously, I get to learn a lot from this show. The last story I did about the taxi gang in Meerut was an eye-opener. Now every time you land up in a small town and decide to take a cab, you are extra cautious. The show makes you aware of things you should or should not do in a situation, because most criminal tendencies can be understood with a little observation. Every episode is a learning opportunity for me.
How do you manage time for both the shows and your movie commitments?
Both Shaitaan and Kuch Toh Log Kahenge do not occupy much of my time. In addition to that, Rajan Shahi, the producer of Kuch Toh Log Kahenge is a dear friend, whom I have known for the last eight to nine years. He is very sweet and cooperative. He adjusts the timings for me as he comes from the same industry and understands the situation.
What is your shooting schedule for Shaitaan?
I shoot twice a week for the show. We sometimes shoot on location, and sometimes I shoot separately, whatever the script demands.
Does working on two rival channels create a problem?
As an actor, I should not think about it and I don't.
There was Crime Patrol on Sony TV, why didn't you try taking that up?
Well, it's not in the hands of an actor – these things are decided by the channel and the producer. Many of the shows already have anchors and several actors have tried to audition for these shows. I auditioned for Shaitaan, they liked me, so I got it.
What's new in Kuch Toh Log Kahenge (KTLK)?
The show will now focus on the working of the hospital. It's not going to be high on drama. It will be centered around the rules and regulationsof a hospital, the work pattern, the routine in the premises, people and their professional issues, and between all that, a sweet husband and wife.
Do you watch the popular show Grey's Anatomy? Will KTLK be anything like that?
I watch Grey's Anatomy sometimes. It's not exactly like KTLK, but it's an inspiration. The authenticity, the medical terms, and the actors on the show make it very believable. One gets to learn a lot from shows like these. KTLK has also achieved that mark of being a sensible and a good show in India, and I am proud of it.
Are you doing any TV show with your wife Keerti?
No, not in the near future at least. I have always wanted to work with her, but never really got the opportunity. She is a fantastic actor and has taught me everything about acting. It would be a great pleasure to work with her.
So, is Keerti planning to do any solo shows?
Not yet. She is currently concentrating on her interior decorating. But if a good opportunity comes by, am sure she will take it up.
You've been married for about eight years now… when do you plan to start a family?
The way we work and with our tight schedules in the industry, it is very tough to start a family. I have been busy for the last six years, and Keerti has been occupied too. Maybe by next year we might be ready. In fact, I promised her that until she is mentally ready for it, I would wait.
Would you describe yourself as a romantic?
I am a romantic, but as every male species, I am not very expressive. I get romantic whenever I find the chance.
How do you keep the romance alive in your marriage with such a busy schedule?
I don't go out without her, be it parties, outings or anything. I try my level best to take her along, even on official trips. When you love someone, you automatically do these things for him or her. I take time out of my busy schedule. So far she has never been angry with me regarding this – thank god! I try my best to give her as much as I can.
How do you spend your holiday?
Keerti and I sit up till late night and chat. We go out for lunch to the outskirts of Mumbai or to a dhaba, and sometimes we catch up on a movie.
What is the status of your movie with Sanjay Leela Bhansali?
The talks are still on. At present, they are shooting Ranveer Singh and Deepika Padukone's portion.
We discovered your comic side on Comedy Circus. Any plans to go back on the show?
I would love to. It's a brilliant show. The first few episodes were scary as I have never done theatre or taken any acting course in my life. To do a live skit or acting on stage was freaky. I salute that show. Many actors have built their confidence because of Comedy Circus and I am one of them. I would love to be back, but it is in the hands of the producer.