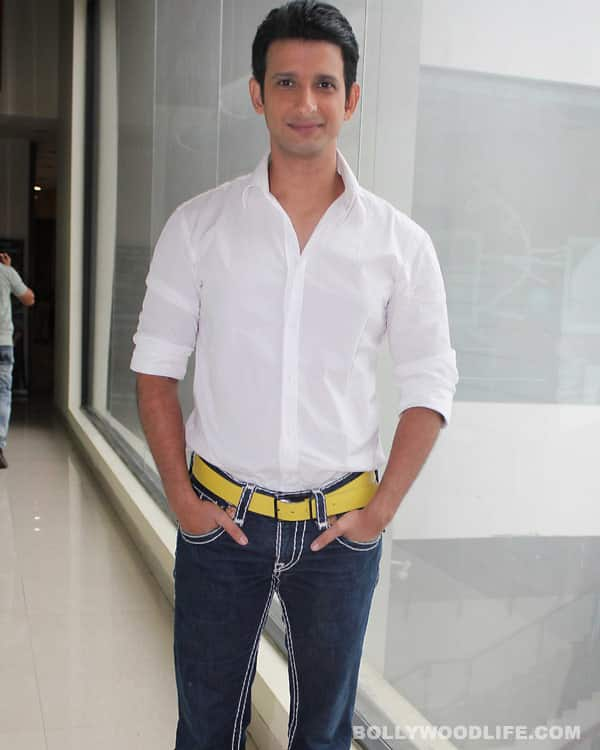 The 3 Idiots actor celebrates his 34th birthday today. Don't forget to send in your wishes!
Born on April 28, 1979, Sharman hails from a family of Gujarati theatre actors and film personalities. Almost naturally, he started his acting career with theatre and has been part of several plays. Joshi enacted the role of a deaf character in the Gujarati version of the popular play All The Best, which won him accolades. His father Arvind Joshi is a veteran Gujarati theatre actor, while his aunt Sarita Joshi (Bhosle), sister and cousins acted in Hindi, Marathi and Gujarati theatre and films. His sister, Mansi Joshi (Roy) has appeared in a number of television soaps.
Sharman was recommended to Vinay Shukla by theatre personality Satyadev Dubey; Shukla was looking for a young actor to play Shabana Azmi's son in Godmother, that released in 1999. Sharman was noticed, and how! It was followed by Style (2001) and several interesting supporting roles in films like Rang De Basanti, Golmaal and Life… in a Metro.
Sharman's biggest hit came in the form of Rajkumar Hirani's 3 Idiots, which broke all box office records and made Joshi a part of movie history. After the film's super success, the actor preferred to do solo hero films (wonder if it was the Aamir Khan effect!). His role of a concerned father in Ferrari Ki Sawaari got him critical acclaim. Joshi is married to Prerna Chopra, daughter of actor Prem Chopra. The couple was blessed with a baby girl in 2005 and twin boys in 2009.
Bollywood Life wishes Sharman Joshi a very happy birthday and loads of success in his career.