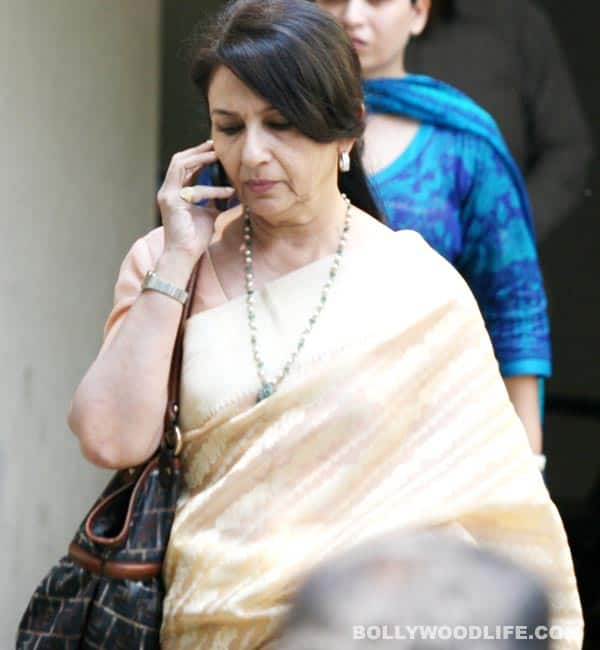 The veteran actor had to miss an inaugural lecture in Chennai in the honour of her late husband due to a bad batch of food!
Sharmila Tagore is in a rather sad mood these days. Her eldest son Saif Ali Khan is busy shooting for Bullet Raja in Kolkata and daughters Soha and Saba occupied with their own film promotions and events. So the veteran actor couldn't make it to an event held in the honour of her late husband Mansoor Ali Khan Pataudi. Sharmila really wanted to attend the lecture in Chennai and she had even written to the BCCI president N Srinavasan asking him to schedule it as soon as possible.
Yet in a sad twist of tale, Sharmila contracted a nasty bout of food poisoning for which she had to be admitted to the hospital. The actor told the media, "I am really very sad that I couldn't make it to Chennai for the inaugural lecture. I am suffering from severe bout of food poisoning and it became impossible for me to attend the event. I fell so ill that I have been admitted to a local nursing home."
Now we hope Saif and Soha will rush to their mother's aid. And if not, we're sure there's always the dutiful bahu Kareena Kapoor Khan to help her sweet mum-in-law recover soon!