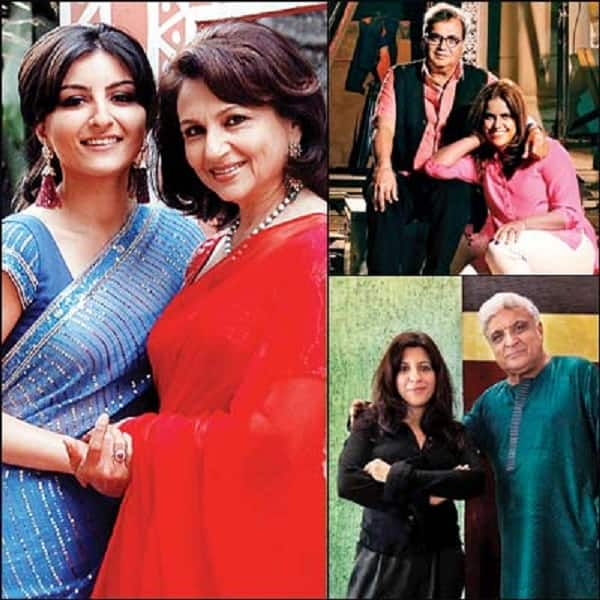 These B-town celebrities talk about their daughters in a coffee table book designed for this campaign
Govind Nihalani has made many socially relevant films, but now he is also at the helm of a social message. Nihalani, also the chairman of Plan India, is helping bring out a coffee table book, Meri Beti Meri Shakti, this month as an initiative of a campaign. "Because I am a Girl is a global campaign designed to fight gender inequality, promote girls' rights, and lift millions of girls out of poverty providing them an opportunity to reach their full potential," he says.
Eminent personalities from different walks of life have expressed their happiness on being a proud parent of a girl. "As a filmmaker I believe that celebrities not only inspire us by the way they lead in their professions, but also by the principles they apply to their personal lives. In this initiative, 41 celebrities have come forward and have shared their memories and personal vignettes in support of this endeavour." Neerja Birla, Kapil Dev, Arvind Singh Mewar, Sharmila Tagore, Mary Kom, Anil Kapoor and Renuka Chowdhury among others are part of the campaign.
Subhash Ghai
Meghna was always more interested in management and not the creative side of films. Her chosen career of heading Whistling Woods uses her skills and learning to maximum advantage.
Zoya is totally honest, never lies, says exactly what she means and vice versa. I respect that in her. Also, her mind is extremely logical. I may agree or not, but I have to concede her point in an argument… and we have many…
Sharmila Tagore
When Soha joined films, we told her that we had imagined a different profession for her. She said we had always given her the power of choice, and the ability to make her own decisions and she was exercising it.
Story text and image DNA