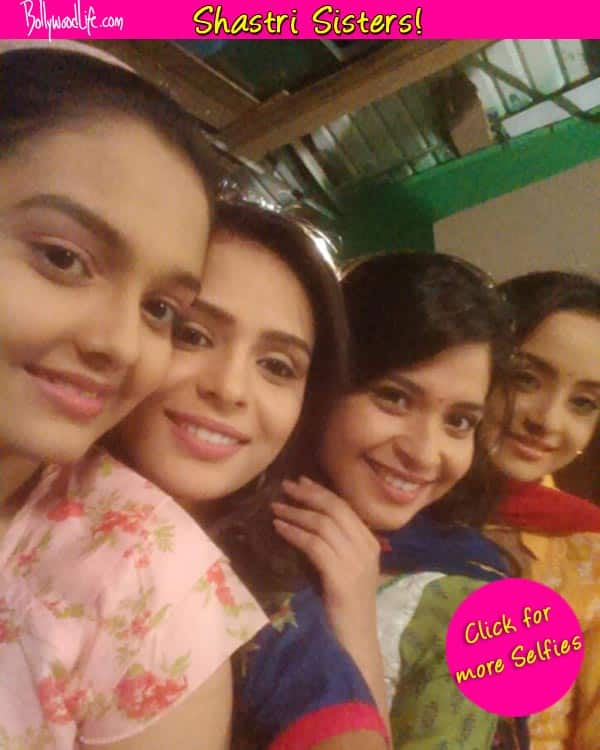 skip advertisement
Sisters are always known to have a bond very similar to friends, especially if they are around the same age group
Colors' Shastri Sisters have been shooting round the clock to prepare a bank of episodes.
The off screen bond between Pragati Chaurasiya, Neha Pednekar, Ishita Ganguly and Sonal Vengurlekar is very much like their chemistry onscreen.
They fight, makeup and keep pulling pranks at each other. Usually Pragati, who plays Peeya on the show, ends up being bullied a lot. Off late the craze of getting selfies has caught on with these sisters as well.
We caught a few of their selfies on social networking sites. Sonal seems to be at the helm of these photographs. Seems like a real family unit on the sets of Shastri Sisters. So cute!