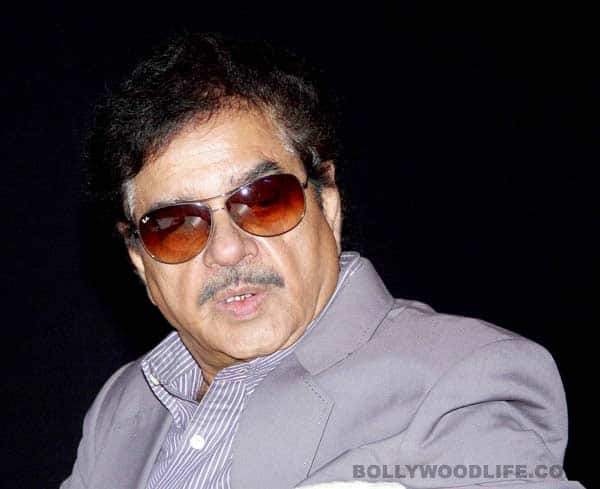 Shotgun lodges complaint against Bhojpuri TV channel Mahuaa for cheating him and other celebrity guests…
Shatrughan Sinha filed a report against the top officials of Mahuaa channel. He hosts the game show Ke Bani Crorepati, which is based on Kaun Banega Crorepati and confirms that the makers of the show did not give many of the celebrity guests, the amount they won on the show. Not that the celebs are asking, but most of that money was supposed to go for charity and that makes the Shotgun even more furious. 
He has convicted the makers for approximately Rs 1.75 crore. As a good host of the show, Sinha had roped in celebs like Dharmendra, Hema Malini, Govinda and Sonakshi Sinha and along with former finance Minister, Yashwant Sinha as guest participants. Also, the BJP parliamentarian accused the channel of subtracting Rs 25 lakh as tax deducted at source (TDS) from his remuneration, but never depositing that amount to the Income Tax department.
The program was produced by BIG Synergy Media Limited for Mahuaa, who had contacted Sonakshi Sinha's father in early 2011 to anchor the show which was to have 50 episodes in all with prize money amounting to Rs 1 crore. According to Sinha all these were done in bad faith and the channel must, at once, pay the dues.
We think that Khamosh actor did a very noble deed by taking the matter to the police… Well done, Shotgun!!