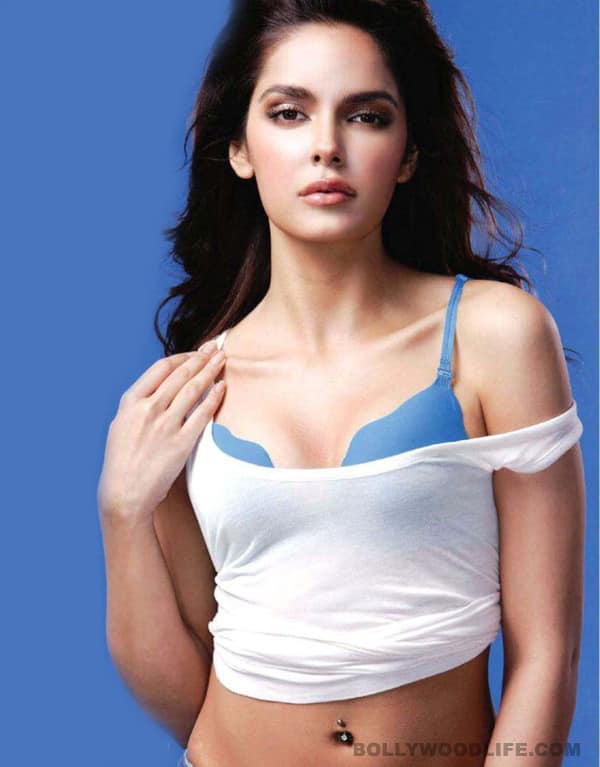 Renowned theatre personality and advertising guru Alyque Padamsee is one helluva chilled out dad and substantiating that is his daughter Shazahn who recently said in an interview that her dad loved her bikini look in Housefull 2
It seems when Shazahn was asked to sport a bikini in Housefull 2, she instantly agreed to do it but was quite reluctant to share the news with her family. In fact, she went to the extent of keeping her bikini act in the movie a low key affair. So when her parents finally saw her sashaying around in a skimpy avatar, instead of losing their tempers they were simply surprised to discover that their daughter looked super hot in a tw0-piece ensemble.
Shazahn revealed in a recent interview that considering she was super anxious to know what her family thought about her sensual look, she couldn't help but be on seventh heaven when she received a positive feedback from her closed ones. But more than anyone else it's her dad's opinion that matters the most to her. So we are sure she couldn't contain her happiness when she got labeled as hot by her very own father.
Now considering Mr Padamsee has quite a huge say in his daughter's life, we suggest he also asks her to do something about her thespian skills. Now that would definitely help!