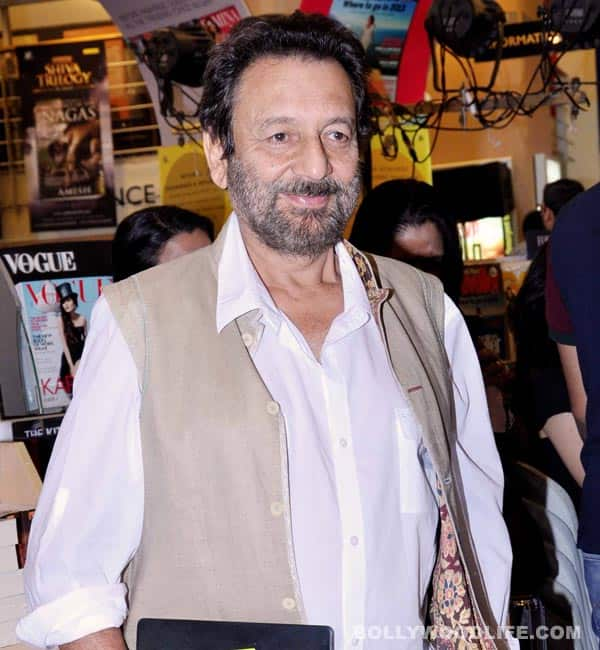 The maverick filmmaker turns 68 today
Born on December 6, 1945 in Lahore, Punjab (now in Pakistan), Shekhar Kapur is one of the finest filmmakers in the Indian history. Coming from a conservative family, he started off as a chartered accountant but couldn't keep away from his passion for films.
He started his career as an actor in the movie Jaan Hazir Hain, but failed to impress the audience. He went behind the camera for the first time in 1987, with Masoom, and then went on to direct Mr India in 1987 – a film which became the first science fiction movie in the Indian film history. Kapur shot to international fame with his 1994 film Bandit Queen – a true story based on the life of the most famous Indian female dacoit, Phoolan Devi. He also delivered historical biopics on Queen Elizabeth and The Golden Age, which was nominated under seven categories in the Academy Awards. Kapur was awarded the prestigious Padma Shri award in 2000.
The director will soon be starting with his much delayed film Paani, starring Sushant Singh Rajput and is is hunting for a Hollywood actor opposite Sushant for this project. On his birthday, Kapur tweeted, "Thank u all for your Birthday wishes. Yet I will always now remember this day for the passing of the greatest man that I have met #Mandela" He added another tweet, "So why do I feel younger today than I do yesterday? Thanks for all the Birthday Wishes. I will keep them close to myself."
BollywoodLife wishes Shekhar Kapur a very happy birthday. Send in your wishes too, BollywoodLifers!