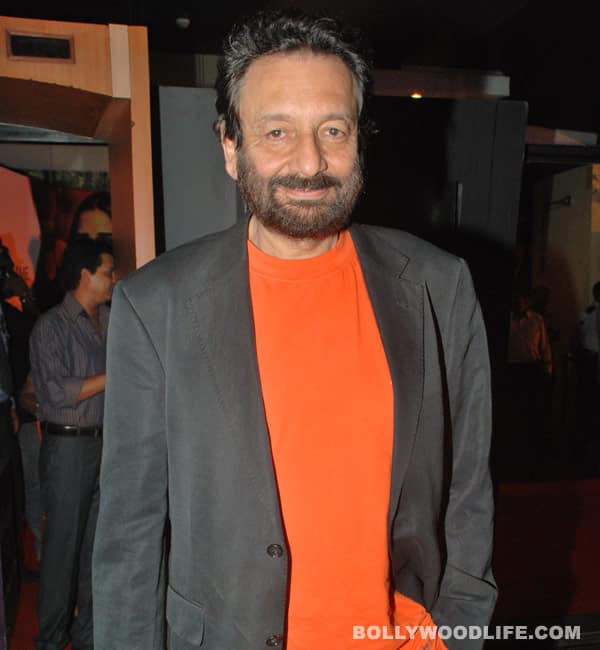 The Mr India director celebrates his 67th birthday today
Born on December 6, in Lahore, Shekhar Kapur started his career working in a multinational oil company. The nephew of actors Vijay Anand and Dev Anand, Shekhar was not encouraged for getting into showbiz by his doctor father.
Against his own desire of wanting to pursue a career in films, Kapur bowed down to his parent's wishes, and migrated to Great Britain and became a chartered accountant. However, the calling from Bollywood was too strong to be ignored for long. He returned to India and tried his hand as a print model and a performer, but with limited success.
Like every struggling actor, Shekhar tried his hand at acting in Jaan Hazir Hai (1975) and Toote Khilone. He also appeared in popular Hindi soaps in the '90s like Udaan but failed to flourish as an actor. Perhaps his forte lay in directing, not acting. He made his directorial debut in 1983 with the critically acclaimed Masoom, and backed it up in 1987 with the smash hit Mr India. He co-directed two other films – Joshilay starring Sunny Deol, Anil Kapoor and Sridevi, and Dushmani featuring Sunny Deol and Manisha Koirala. But it was Bandit Queen, based on the life of the controversial dacoit Phoolan Devi, which got him international recognition.
Producers Alison Owen, Eric Fellner and Tim Bevan, wanted to do a biopic on Queen Elizabeth I, and needed someone with a fresh perspective. Kapur came in, and the film Elizabeth was a success, and earned him an Oscar nomination. His other films The Four Feathers (2002) and the sequel to Elizabeth, which was titled Elizabeth: The Golden Age, earned decent reviews from critics and audiences alike.
A recipient of the Padma Shri in 2000, the maverick director has been in news recently for his most ambitious film Paani, which he's all set to start shooting mid next year, and after that will be the much awaited sequel to Mr India. We wish Kapur a very happy birthday, and good luck for his future endeavours!