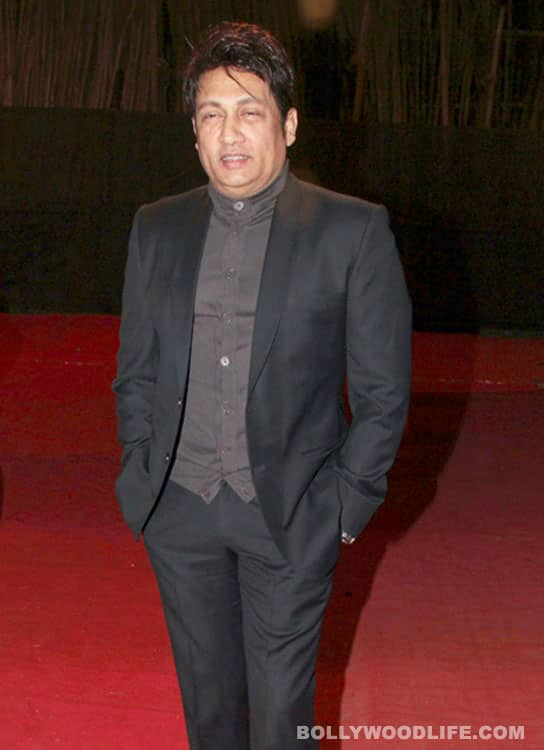 After many failed attempts at various career options, India's first official stand-up comic is back to doing the second season of Movers and Shakers, the show that shot him to fame
Shekhar Suman has been around Bollywood for a very long time, but his films never got him the popularity and adulation that he won with his stand-up comedy act, taking a dig at film celebs, politicians and just about anyone of any significance. He speaks of his comeback, his passion for acting and more.
Why did it take almost ten years to bring Movers and Shakers back to TV?
Things happen when they are meant to; it wasn't something that we were planning to do and it didn't take off. Primarily I am an actor and it is very important to not get stuck in a zone or a genre. I look at my stand-up acts as an acting assignment. What you see in the show is not the real me. I am acting out that part. Also, everywhere I went people would ask me why the show was stopped. I had become the voice of the common man. The show, with its humour intact, brought to light so many relevant issues, it became very close to people's hearts. It had such a huge following, hence it was natural that it had to make a comeback sooner or later.
When the first season ended you said no more comedy. What made you change your mind?
I didn't mean that I would never do comedy again in my life. All I meant was that I would not do comedy that lacks class. There are so many shows that are gaining popularity these days, but they employ double entendres and nasty jokes that are below the belt. I do not endorse that brand of potty humour and will never be a part of any such show.
You look much younger now than when Movers and Shakers ended almost a decade ago…
Thank you for the compliment. We wanted the show to look fresh and if my fresh new look helps the show, I am only happier. Change is constant; over the decade that went by, I evolved as a person. My stint in politics was an eye-opener and so were all the other experiences. Having said that, the format of the show will remain the same as before, but with some changes thrown in for effect. When we first started Movers and Shakers, we hardly had any props on the show. It was just me, the band (Rubber Band) and the celebs. After the show ended, the band became so famous that we had to replace it. Actually, I think whoever appears on our show becomes a celebrity and not vice versa. But yes, this time around we have upped the ante; the set is very lavish, we have a new band and the guest list will be bigger and better.
How much has your equity increased in the last ten years?
You mean to ask me "How much money I am making.", right? For your kind information, I am not a politician; I work hard and get only what I deserve. To tell you the truth, I am a poor man, just like the common man whom I represent with my show.
Who will be the first celeb guest in the show?
We would be really honoured if social activist Anna Hazare agrees to be our first guest. He is the hope of the common man and who better than him to flag off our show than him. Please don't ask me who else would be the next guest. We would like to surprise you with the announcements in due time. It would be really interesting to have Shahrukh Khan and Shirish Kunder together on the show!