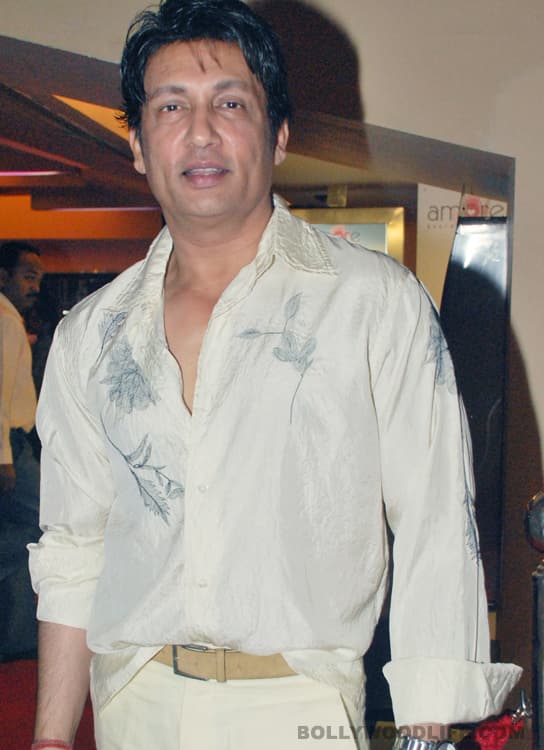 At the launch of the new edition of his successful show Movers And Shakers, the funny man made up his own story about what happened to Saif at Wasabi that night
We thought that the Saif Ali Khan brawl saga had finally died down (and thanked God for that!), Shekhar Suman managed to bring it up again. There is already a lot being said about the reported punch and stand-up comics have already come up with various possible puns and jokes on the incident. Like any other self-respecting comedian, Shekhar Suman too came up with his own version.
At the launch of the new version of his famous show Movers And Shakers, a journo asked him if there's a possibility of having Saif and Iqbal Sharma as guests on his show. Shekhar took up the golden opportunity to employ his version of the story. First he spoke about how it was only fair that media presented Saif's side of the story and how easily a celeb is painted as a villain, without even bothering to find out both sides of the story. But then he went to add his own version to the incident and we realized that Shekhar hadn't lost his touch yet.
"It would be really interesting to have both Saif and Iqbal on the show, so that people come to know what really transpired that night. Taking a dig at Saif, he said, "It is not Saif's mistake, he is an actor; he responds to action and cut. Unfortunately that night, there was no director around to say cut, which is probably why Saif didn't know where to stop," he said. That's a good one, Shekhar. Now let's see if you can be as witty and spontaneous on your upcoming show too!