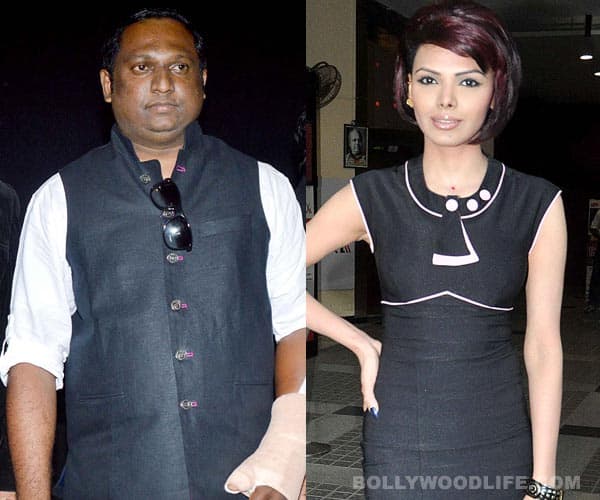 Chopra and Paul, who were at loggerheads have now made peace with each other
Sherlyn Chopra and the director of Kamasutra 3D – Rupesh Paul have finally made peace with each other. For those of you who don't know Rupesh had leveled several charges against Sherlyn for offenses such as abrupt attention, austere adherence and offense of criminal intimidation with her malafide intention. The sexy babe had been abusing the director and the movie in a series of foul tweets with pictures following that.
That's not all. Sherlyn had even lodged a counter police complaint against the director. The babe alleged that Paul had threatened to forfeit her remaining remuneration of Rs. 7 lakh for the movie Kamasutra 3D, after she rejected his sexual advances. It was also said that Paul would replace Sherlyn with another heroine in the film.
However, we have learnt that all of that was nothing but a misunderstanding between Sherlyn and Rupesh. According to Paul, it was some person who was brainwashing Sherlyn against him. "I don't want to take the name of the person, but he deleted all the scenes of Sherlyn from the script and showed it to her, after which Sherlyn was convinced that she would be thrown out of the film. However, that wasn't the case," says Paul.
Paul adds that Sherlyn and he have met each other and cleared all the misunderstanding. "I met Sherlyn a couple of days back and she showed me all the text messages from that person, which completely shocked me. Sherlyn and I have sorted the matter and will withdraw the cases very soon." Rupesh added.
So is Sherlyn very much a part of Kamasutra 3D? "Of course. She has promised to attend all the promotional events including the music launch, which will take place very soon," said the filmmaker.
Well, it's good to hear that Sherlyn and Rupesh have sorted everything between them.