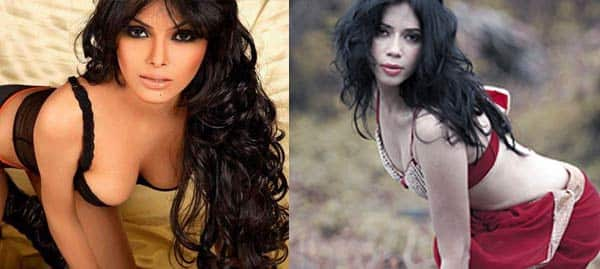 Controversy queens respond to the international singer's almost naked appearance at CDFA awards!
Wearing just a G-string underwear beneath her shimmery gown, Rihanna created quite a stir at CFDA Awards. No wonder that sensational appearance of hers went viral. And just when we were busy wondering if our Bollywood hotties would draw inspiration from the 26-year-old Barbadian babe and follow suit, we received reactions from two bold girls from B-town responding to Rihanna's outfit.
Speaking exclusively to BollywoodLife Sherlyn Chopra maintained that Rihanna's almost naked look can't be replicated by our B-town babes. "On the red carpets in India, it would undoubtedly and sadly be considered insane, vulgar, outrageous, sinful, evil, shameless. Ask the Kamasutra 3D gal if she would ever do a Rihanna on the red carpet and pat comes the reply. "It would entirely depend on my level of sanity at the time. Well, for someone who's done a cover shoot for Playboy, bold keeps getting bolder. It takes a woman to be really comfortable in her skin to be able to carry a look that would most often be termed 'risqué' by conventional thinkers," responded Sherlyn.
Rozlyn Khan who grabbed her 15 seconds of fame by plastering an IPL tattoo on her butt cheeks opined that Rihanna looked cool and classy in that barely-there costume. "I think Rihanna was just flaunting what she has got and there's nothing wrong with it. I don't think any Indian actor can don something like that and look as stunning as the great singer."
Will Rozlyn accept the challenge of donning something as daringly bold as that? "I accept that challenge and I will try to beat Rihanna at that game in my own way. Just wait and watch," declared Ms Khan with a throaty laughter.