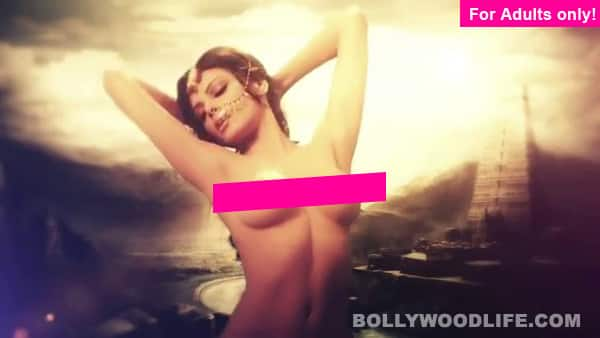 The feud between the hot babe and the makers of Kamasutra 3D has ended on a happy note
After all the hullabaloo surrounding the adult uncensored content reportedly shared by Sherlyn Chopra, director Rupesh Paul of Kamasutra 3D had thrown her out of the film and decided to replace her with a Hollywood actress. The two even had Twitter war and lashed out at each other publicly. But all that seems to be a thing of the past, what with both Rupesh and Sherlyn now finally having kissed and made up (not literally folks!)..
News is that Rupesh and the Kamasutra 3D babe are all set to start shooting the film in Rajasthan next month. While talking to a newspaper, Rupesh informed that the video was considered to be a screen test and not meant for public viewing. "Sherlyn has promised me in writing that she'll not say or write or share anything related to Kamasutra 3D film without the consent of the producers," said Rupesh. Whereas Sherlyn said, "I'm looking forward to shoot the adaptation of one of India's most ancient manuscripts."
Now, this clearly indicates that despite Sherlyn's fast rising star status and immense popularity (especially in the web world), she isn't big enough to do whatever she feels. What can we say? Sometimes you learn things the hard way. Right Sherlyn?