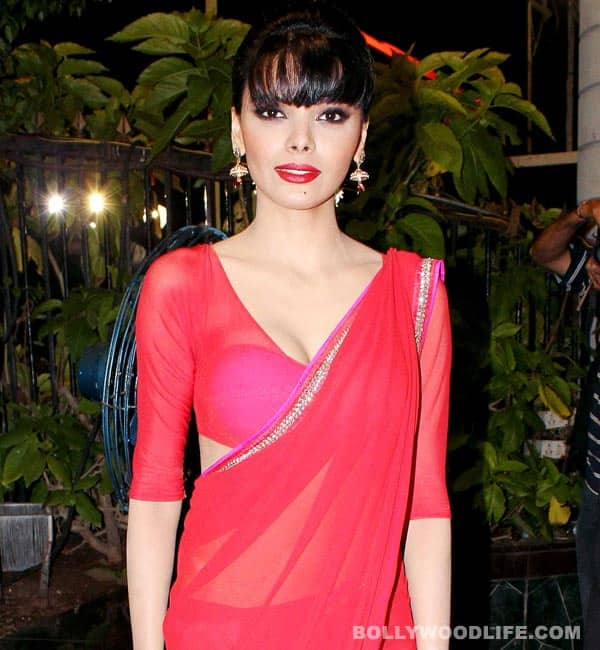 skip advertisement
The Playboy gal brought in her birthday with sex workers at Kamathipura…trying to tell us something, Sherlyn?
Playboy babe Sherlyn Chopra celebrated her birthday number 29 in unusual style yesterday. The sensational babe decided to spend the special day of her life with sex workers from Mumbai's red light disctrict of Kamathipura. Sherlyn was seen in a pristine white salwaar kameez as she cut her birthday cake and celebrated womanhood with sex workers. Now before you jump the gun and think that Sherlyn chose to stand up for sex-workers, you must listen to what our secret birdie chirped to us…
We hear that Sherlyn is gearing up to play a prostitute in a film by Swapna Joshi Waghmare. Swapna wanted Naseeruddin Shah's son Vivaan Shah to play the lead role in the film, but the young actor was not particularly excited about the project (perhaps because of Sherlyn's notorious presence?). Sherlyn, on the other hand, was more than excited to play a prostitute (read: the lead role) and was even keen to study the lives of sex-workers in Mumbai for the film.
And what better opportunity could she have got than using the occasion of her birthday to spend time with sex-workers and get some media attention in the process too! Now that the cake cutting is done with and the birthday hullabaloo is over, the babe is expected to announce her new film soon. After all, who knows about a PR blitzkrieg better than madam Chopra?