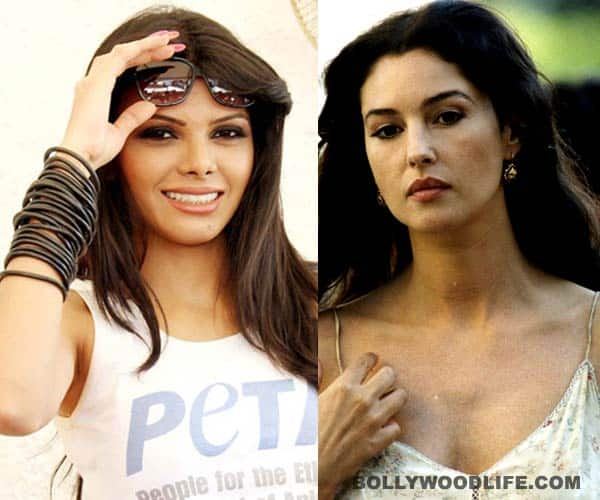 The first Indian Playboy playmate will replicate the Italian beauty's sensuality in her forthcoming venture
Sherlyn Chopra has signed a multi-lingual film titled Bad Girl. A little birdie has chirped to us that Sherlyn has been signed for the project for a whopping Rs 1.10 crore to play the protagonist in the project. The film is loosely based on Monica Bellucci's Oscar winning movie Malena. The film will be directed by award winning director Shajiyem who has been receiving great reviews for his recent film, Ms Lekha Tharoor Kaanunnathu.
"We're proud that we've got an international brand onboard who connects effortlessly with Youngistan in ways more than one. Sherlyn Chopra will be seen portraying the role of a highly vulnerable super model in the multi-lingual film which will go on floors this summer, "1said Gul Mohamed, creative producer of the film.
While Monica Belluci made men go week in their knees with her sensuality in the original film, Sherlyn, in our frank opinion, will go for the kill! She will kill our mojo with her over wilderness, that is!