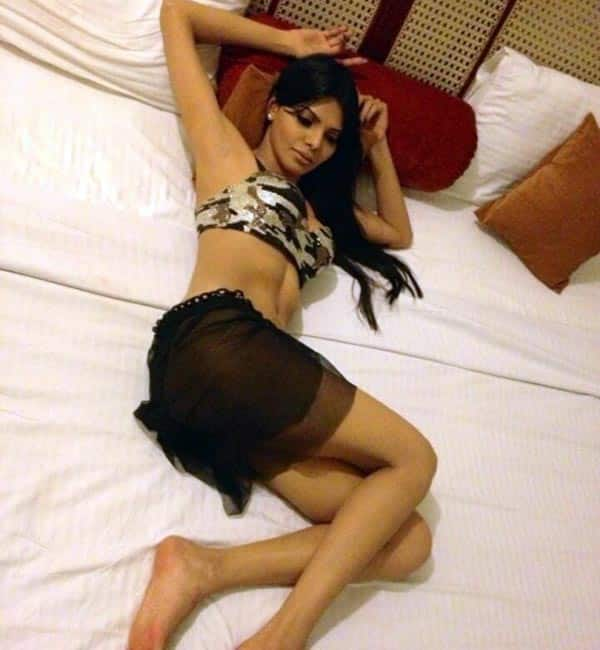 The Kamasutra 3D babe leaves behind even the Canadian adult film actor-turned-Bollywood babe Sunny Leone in the race to become the most followed hottie on a microblogging site. Read on to know what makes Sherlyn more popular than Sunny and Poonam Pandey
Sherlyn Chopra's hard (core) work has finally paid off! The Playboy gal has become the most followed hot-babe on Twitter, leaving behind even the Nasha babe Poonam Pandey and the sizzling pornstar-turned-Bollywood hottie Sunny Leone!
From 1,60,000 fans in the month of August, Sherlyn's popularity has now zoomed to an incredible height. She now has more than seven lakh fan followers on Twitter. Sunny and Poonam Pandey, on the other hand, can boast of only 4,58,474 and 4,29, 087 fans on Twitter, respectively.
It is speculated than Sherlyn is more in the news for her much-anticipated Playboy cover and for her forthcoming erotic movie Kamasutra 3D, whereas Sunny and Poonam seems to have lost their charm among their ardent fans who are now switching their loyalties and favoring Sherlyn instead!
But what has exactly led to this dramatic change, we wonder! It is speculated that Poonam's debut film Nasha did not quite live up to the hype it created before its release. Also Sunny has also toned down her 'wild' image and wants to look classy and sophisticated. Clearly, Sherlyn is the only babe around who is posting  spicy updates and colourful pictures of herself that are worth watching! Do the math in your head and you will know how Sherlyn has raced ahead of the other sexy sirens to be the most followed hottie on Twiiter!