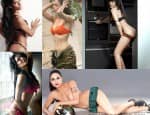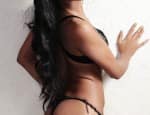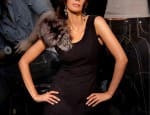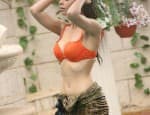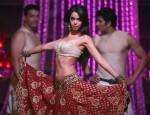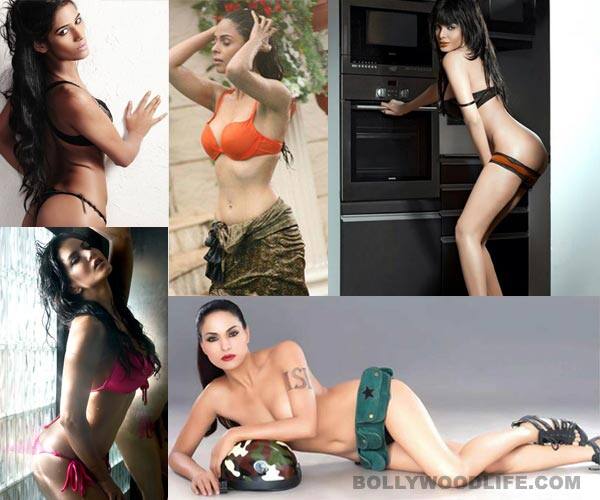 skip advertisement
With a deluge of hyperactive poster girls scampering to make it big in Bollywood with their antics, we try to 'pin down' the eligible candidates who make the cut in our notoriously glamorous club. Take a look!
They make your eyes pop out of the skull the moment you visit their Twitter account or browse through their Facebook page. Some B-town hotties are working real hard to grab you errr …attention and keep it fixated on them till the much-needed publicity is gained. After all, jo dikhta hain wohi bikta hain!
In today's age and day the showgirls need to reinvent that magic mantra to conquer the vast space of the internet and the media at large, especially when competition is absolutely cut-throat. Many desperate damsels are pushing the envelope to the limit and even beyond to-break into the industry first and then to –sustain the ephemeral public attention. So what do our pin-up galz exactly do to remain hot in our collective imagination, to stay on top and, most importantly, to stay pinned up on our (FB) walls?
While the Canadian adult film star with Indian origin Sunny Leone juggles her colourful portfolio in LA and her risqué appearances in our seemingly 'unadventurous' movies, the Pakistani import Veena Malik doesn't mind doing B-grade ventures and get a chance or two to feature in some horridly shot item songs very happily.
Now that the queen of all 'items' Rakhi Sawant is slowly fading from public memory, there are many girls entering the business at a frantic pace. The motor-mouth Sawant has surely paved a path for more seductresses to try their luck in Bollywood for sure. Poonam Pandey, for instance, is following that way with tremendous passion. The dusky hottie-when not busy opening her mouth to make tall claims- is seen posting her steamy pictures on Twitter. And then there's Sherlyn Chopra who rides…err a horse in her nude avatar for the world to gaze endlessely. She even tom-toms about her nude appearance for the cover of Playboy magazine, which we wonder will ever see the light of the day. Even Murder babe Mallika Sherwat uses everything right from cameos in Hollywood flicks to a reality show to her advantage.
Clearly, every girl has come up with her own strategy to redefine the word naughty. Each has her own USP and exquisite modus operandi to walk the slippery slope to create a niche for herself. Sometimes the proverbial line between sleaze and sexy is blurred. But who cares as long as they make a big splash in the big bad world of Bollywood and continue to shine happily on our walls.
Take a look at this 'colourful' gallery and tell us who is the sexiest pin-up girl of B-town and who is acting pure desperate?