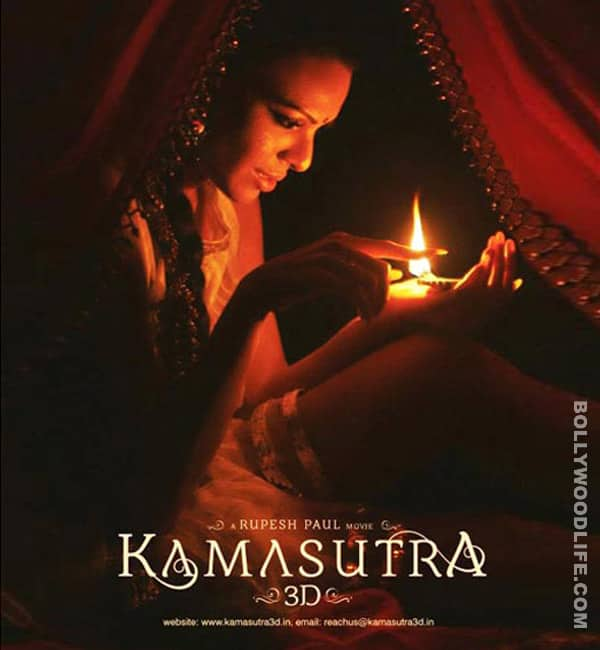 The Playboy gal reveals the first look of her erotic film
When the whole wide world is waiting to see Sherlyn Chopra on the cover of Playboy magazine, the sensational babe is excited about another steamy endeavor. Sherlyn will be seen in the much-talked about Kamasutra 3D which is touted as the most erotic Indian film ever made. We unearthed the first look of the movie for you. In the poster, Sherlyn is seen wearing an ethnic outfit, holding a lamp and playing with the flame with a hint of curiosity in her smile.
Producer -director Rupesh Pal launched Kamasutra's first look in Los Angeles recently. The maker is filming the movie in a native stereoscopic 3D in locales such as Rajasthan and Gujarat. He already has Saint Dracula 3D to his credit which he directed in 2011. Besides Sherlyn, the movie will feature Naseeruddin Shah, Randeep Hooda and Milind Soman. It's certainly an exciting time for the controversial babe and it probably couldn't get any better than this.
Chopra's 'hidden talent' will soon be revealed in Playboy magazine which will certainly fuel more curiosity about her 'acting potential' in Kamasutra 3D.
Now tell us what are you looking forward to Sherlyn fans – her stripping act for Playboy or her steamy scenes from the erotica? In our candid opinion, both prospects seem amazingly appealing, don't they?