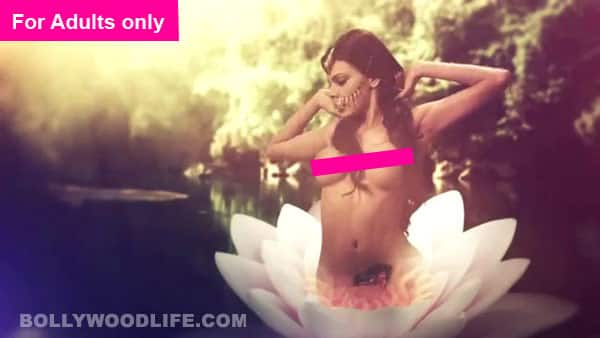 The bold babe will groove with a set of gutsy babes who, just like Ms Sherlyn (sexy) Chopra, will be seen shedding their inhibitions and their clothes on the big screen
Sherlyn Chopra dancing with a group of naked babes – now that's going to some visual treat, eh? But how difficult has it been for Kamasutra 3D director Rupesh Patel to convince dancers who are even halfway good at the naach-gaana thing to bare it all on the bada parda? It has been quite a task, we hear. After a lot of scouting, Mr Patel finally managed to find babes who were willing to put on their dancing shoes and take off their clothes at the same time.
We totally believe that it's no mean task to arrange for such a daring group of chicks. But you never know, maybe it's the Sherlyn fever that has gripped many girls, making them ready and willing to take a risk in glitter-town.
The song will be shot in Rajasthan, but the makers are tight-lipped about the exact location of the shoot.  We are glad they are all hush-hush about it, or else we can already see a mini stampede taking place in the nooks and crannies of the desert state. This one will be choreographed by Saroj Khan and the veteran is planning to give the dancers some really aesthetic steps. Sherlyn can't dance to save her life, wethinks, and neither does she look aesthetically stylish from any angle. We hope the dancers make up for the qualities that are lacking in the
Playboy cover girl
…