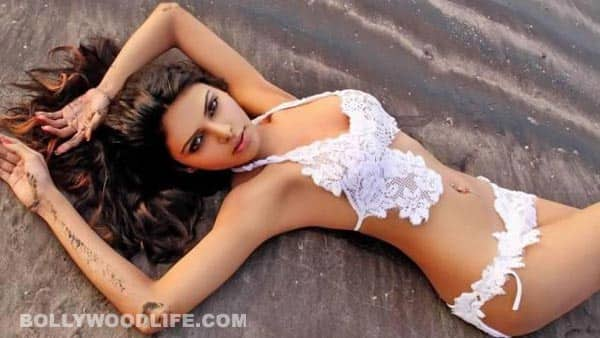 The Kamasutra 3D babe is not sure if she would ever be able to find someone for herself; leaves the job to her mother
Sherlyn Chopra is lonely. She is looking for a real mard who can look after her and have a heart-to-heart conversation with her. Apparently, the sizzling siren's mum was looking for a guy for her. When asked about this piece of news, Sherlyn replied with all honesty that it's true. "Yes! Mom says I should marry. I told her that I don't have anyone in my life, so if she can find somebody for me, it would be great, because I am not sure whether I would ever be able to find someone for myself," said the 31-year-old Playboy mate.
The Chopra chick maintains that she doesn't like going clubbing or to discotheques. Surprisingly she keeps herself very busy and hardly even goes out with friends. "After my day is over, I come back home and spend time with my pet and caretaker," she added.
We think the bold babe should start mingling more so that she can find her dream man. But what kind of guy is she actually looking for? A tall, dark and handsome, straight of Mills and Boons series, we wonder! "I am in search of someone with whom I can converse for hours. Real mard woh hai joh har kism ki aurat ki izzat karna janta ho, na ki yeh sari pehanti hai, virgin hai, toh achchi hogi. Somebody who can take me to his family and say, I want to marry this girl, oh yes, abhi!," said the elated babe.
And you still think Sherlyn is a hardcore, high-maintenance gal? The sexy lady is just another true love-seeking lass. So tell us who, from B-town, in your wise opinion will be the perfect match for her?