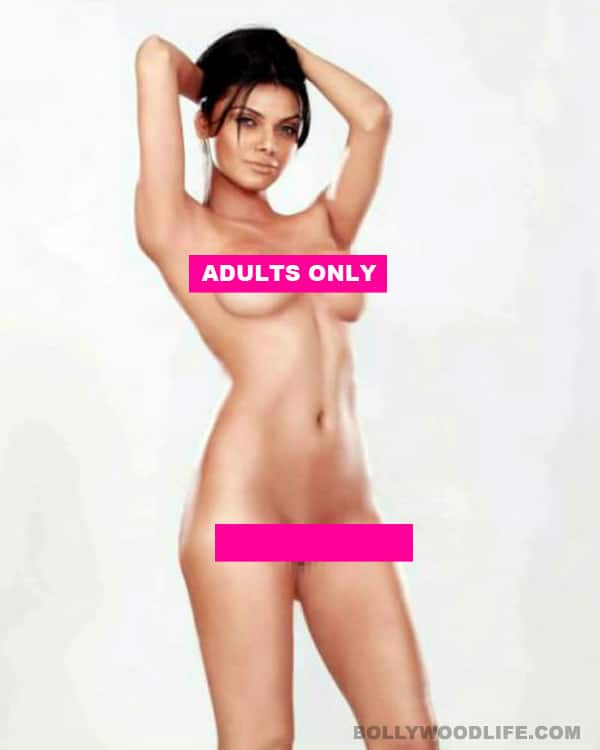 Starlet and wannabe-famous Sherlyn Chopra is concerned about the nude picture of herself that was supposed to be featured in the November issue of Playboy being seen by the public before its time
Even before Hugh Hefner, founder of Playboy announced officially on Twitter that Sherlyn Chopra would be the first Indian babe to shed her clothes and pose happily for the world's best known men's magazine, Sherlyn's nude picture was already available on the Net! And we don't mean any cheesy shots that she herself may have posted online to grab attention.
The Bigg Boss babe was in Los Angeles last week to shoot exclusively for Playboy. Though she happily posted her glorifying images on a micro-blogging site, Sherlyn could not believe that an exclusive Playboy picture made its way to the Net so quickly.
Chopra is not worried about her 'body of work' that was captured on camera where she's seen playing Holi, celebrating the festival of colours with her brand new Playboy buddies. The babe is seen wearing nothing but high heels and a shameless …errr…bold attitude. But there's one picture that has been giving Sherlyn a few sleepless nights. This one shows off Sherlyn in all her bare nothingness. And it was exclusive property of the Playboy Company and, much to Chopra's amazement, it is already being circulated online. "This pic is copy protected. It could not have been on the net. I would appreciate if u let me know where u got it from," urged the new pin up girl on Twitter.
Will we ever know who the culprit is, or is it a case of over-enthusiasm and haste on Chopra's part to show the world what she's made of? We cannot help wondering…