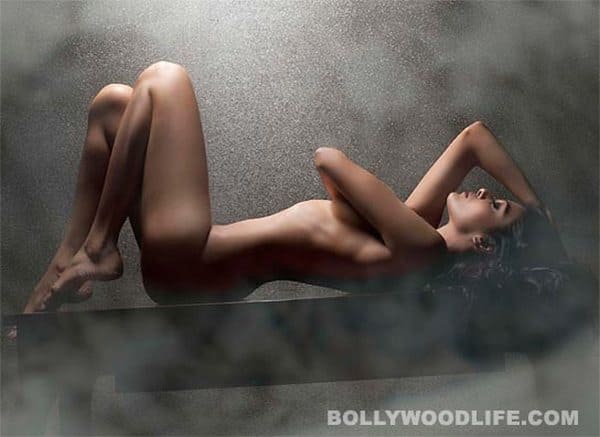 The item girl is at it again, tweeting controversial pictures and then lashing out at the media
Bollywood starlet Sherlyn Chopra, who is soon to be a Playmate, has managed to get herself some attention again. This time, not for her sexy self, but images of cucumbers and other such stuff she has tweeted apparently as her fave sex toys. She even posted pics of her masturbating. On top of that, the woman slammed the media for calling her names.
She tweeted, "Huge thanks to the media n others for titles such as `wanna be`,`the queen of sleaze`,`down market`,`cheap`,`desperado`,`shameless` etc. I refuse to accept your negative opinions/thoughts/suggestions…..more power n joy n peace to you all."
She further wrote, "A humble note 2 the media: The day I have something substantial 2 say….a commendable body of work 2 showcase..I shall contact u myself. Untill then……please leave this `wanna be`,`evil person`,`queen of sleaze`,`desperado`…..etc. etc. ALONE……more luv n more power."
We shall wait for the 'commendable body of work', Sherlyn!
MUST SEE: Sherlyn Chopra's nude photos for 'Playboy' – for adults only!