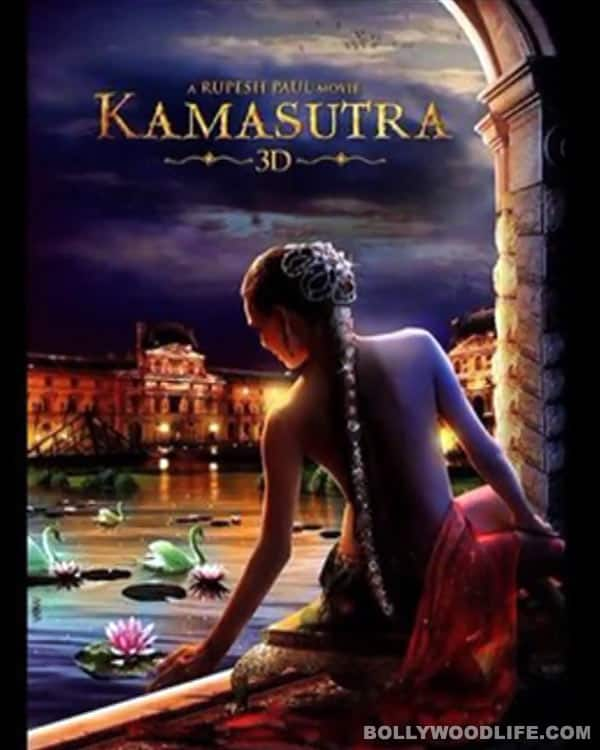 skip advertisement
After discovering a barrage of naughty pictures and an uncensored video of her forthcoming sensation Kamasutra 3D, we lay our hands on the poster of Chopra's controversial venture. Take a look!
Sherlyn Chopra is becoming impatient! After showing off her surgically enhanced bosom and posting some uncensored videos of her upcoming erotic movie Kamasutra 3D on a microblogging site, the desperate for attention gal is now excited about the film's release. And here's the poster of Sherlyn's adventurous and bold venture.
Directed by a certain Rupesh Paul, the movie is based on Vatsyayana's ancient sex guide Kamasutra. On the poster, we see Sherlyn showing off her sexy back. The presence of the magnificent Louvre museum of Paris with India's royal palaces in the foreground is a curious mix. But what is even more curious is that after indulging in relentless skin show, the Chopra babe has only shown her back on the poster. Not fair, right?
After posing happily in all her natural glory with her newfound mates at Hugh Hefner's colourful mansion last year and leaking bold promos of the movie, we were expecting more revealing efforts from Sherlyn. In that sense this poster is certainly a disappointment. Nevertheless it looks classy and artistic. What do you think, peeps?