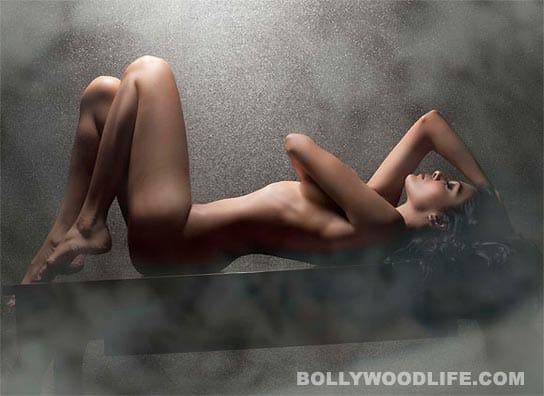 skip advertisement
We stumbled on the dare-bare babe's sensational pictures taken while the Bigg Boss sensation was busy basking in her naked…err… natural glory!
The pictures say more than the mere thousand words, but left us with no words to describe how we feel. Here's Sherlyn Chopra, frolicking in the garden after her nude shoot for Playboy magazine based on the colourful theme of Holi. Can you believe she's the same girl who told us that she was apprehensive about shedding her clothes for the world's most famous men's publication? And now here's Sherlyn displaying it all for all to see – in the pages of the mag and on her Twitter account!
Clearly Sherlyn doesn't want to leave anything to our wild imagination. She strips down to her skin and enjoys working in her birthday suit. We see the controversial babe butt-naked, roaming around happily with the crew of Playboy. All her colleagues are fully clothed, but the Indian export is happy being photographed with them in the buff.
Sherlyn told us that she was excited to meet Playboy's Hugh Hefner and was eager to talk with him on various 'interesting' issues. Well, the babe got the opportunity and met the 85-year-old at his mansion. Will Sherlyn seduce the rich old man with her antics and her pneumatic assets? We're waiting to find out!
Photos: Sherlyn Chopra Twitter
 ALSO READ: Sherlyn Chopra: No more sex for money!