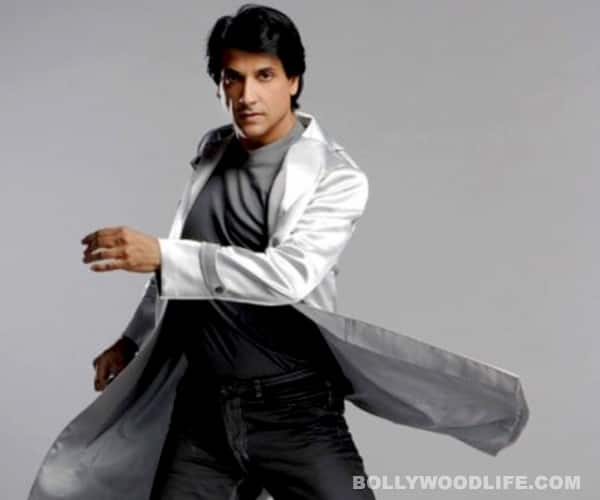 Behind Davar's optimistic and astute veneer resides a soft-hearted man who thrives on spirituality and breathes dance for his subsistence. As we indulge in a tête-à-tête with the grooving guru, we discover what makes him move, and while some facets surprise us to the hilt, the rest simply help us know more about this 'just-another-Parsi-bawa' turned successful dancer…
Shiamak Davar's sentences are incomplete without affectionate words like 'dear' and 'darling'. And this is perhaps one of the reasons why you feel a certain close connect with the man who places you in a comfort zone, even over the phone, no matter who you are. So while we start the confab with a clichéd question by asking about the number of Bollywood projects on his we-thought-full plate, Davar reacts with a hearty laugh and then gradually settles for a much serious tone with a bald "None." After a pause, "There are too many camps and too much politics. So at the moment I am only working on Dhoom 3, which is going to happen at the end of the year. There are certain directors who only want to work with certain people and I am the kind of person who wants to work with everybody," he substantiates his monosyllabic reply.
For a well-known man like himself, there must be constant pressure to live up to people's expectations. Does that hamper his creativity in any way? We though it did, then we heard him out. "See, I only take up projects that appeal to me. I don't churn out choreography like a machine. So this way my creativity doesn't get hampered at all," he quips.
Elaborating further on the state of dance in television and films, Shiamak vehemently voices his opinion. "Choreography has become an editor's dance these days. If you see a song, it's just 1, 2, 3, 4…and cut. It's become more an editor's dance than a choreographer's dance. For me, I don't find choreography interesting if I don't see any dance in it. All I see is fabulous sets and amazing costumes these days, but where the hell is the dance?" he shrieks.
Although it's difficult to please the dancing guru, the one person who's managed to win Davar's heart recently is choreographer Ganesh Acharya. "I want to call Ganesh and tell him how amazing Chikni Chameli was. I think he made Katrina do a fabulous job," he gushes.
Talking about good dance performances, Davar adds that along with dancing, he's also mighty disappointed with the state of awards functions in Indian cinema. "I don't like the fact that they don't give awards for best choreography, but make it a point to honour the most popular song every year. I'll be very honest, in one of the awards functions, Beedi from Omkara won the best award 'coz it was a popular song. And my song from Dhoom wasn't even nominated. I was pretty surprised to discover that awards shows are only about popular opinion these days," he says.
Madhuri's graceful contemporary moves and Karisma's fiery dancing in Dil Toh Pagal Hain became the talk of the town at the time, shooting Shiamak into the limelight. Is he really content with that slight transformation he bought about in the regular Bollyood dance routine, or does he aspire for more? "If I direct my own film some day I'll surely bring about more change. But honestly it's become very repetitive in the last ten years. People continue copying the DTPH formula and I'm happy they are getting inspired and all, but I am quite bored with it. Dancing has definitely progressed, but as I said before, choreographers choreograph with too many edits and according to me that's not dancing – that's utter crap! I don't approve of it."
 Recollecting 
DTPH
 memories, Davar talks about the amazing blast he had in the past, "The best thing is, I thought that there will be some major tension between Karisma and Madhuri when they come together, as people were feeding such things into my head.  But nothing of that sort happened. It was exactly the opposite. And if you ask me who I liked the most – which I am sure is the next question – it definitely is
Madhuri
. Twenty years from now she will be the Madhubala of our times," he eulogises.
Ask the connoisseur about what his vision is when it comes to dancing and he gets into an intense mode and says, "The future is very powerful. We are slowly realising that technical training is important. Unfortunately, the scene right now is that every Tom, Dick and Harry is starting a dance class of his own. They are endangering the future of dance in India. A dance class is a serious thing for me. You don't go around teaching steps; you train people. I am not saying all this 'coz am afraid of competition. By God's grace I am a big brand today."
So what exactly made him what he is today? Pat comes the reply – rejection. "People made fun of me. Cousins disowned me, people at coffee shops would laugh at me coz' I was a male dancer and at one point men dancing was considered pansy. Life's come a full circle and now all those who used to make fun of me have ended up joining my classes," he says triumphantly.
When you ask him not to get too affected by Bollywood politics and coax him to get back to the world of flamboyant filmi dance to please his ardent fans, he dismisses that with, "People have false notions that I only work with
Yash Chopra
or specific groups and I only do certain forms and have been spreading various rumours so that I don't enter the industry. Honestly, I'd just love to do more films."