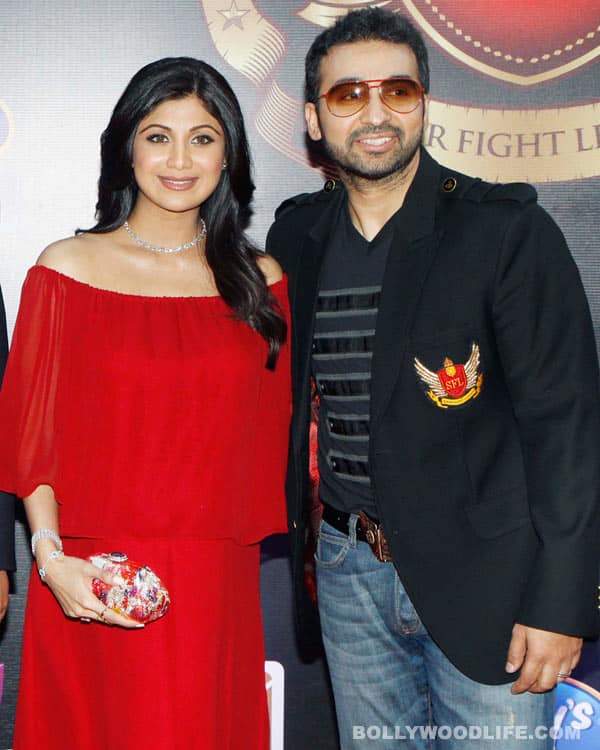 Proud parents celebrate the birth of their first baby boy with tweeple
An ecstatic Shilpa Shetty finally found some time from fussing over her brand new baby boy to tweet. "Can't believe am a mother now! Ecstatic is an understatement 🙂 Thanku so much fr all the good wishes nd luv all of u have bestowed us n Baby K," she said on the microblogging site. But the beautiful mom is not the only one who is going gaga over the li'l one. Proud papa Raj Kundra also shares his excitement with us.
Kundra broke the news on Twitter by saying, ""God has blessed us with a beautiful baby boy. Both mother and baby are fine. I am thrilled to bits!!!!!!" Yipee! And didn't stop right there. He thanked his darling wifey and the concerned doctor by saying, "A big thank you to my wife @TheShilpaShetty for the bestest gift ever, DR Kiran Cohelo and all the staff at Hinduja Hospital!" Awwwww!
But that's not all. After all, how can a brand new daddy's ecstasy be so short lived, no? So, Kundra, who couldn't keep his fingers from typing updates continued.
"Thank you all for your love and wishes for our new born. Both mum and Baby K are resting. Our Parents now turn grand parents."
"After seeing what all a mother goes through to have a baby and give birth, no wonder kids are always closer to their mums!"
"My son is a blessing from God! This is the single biggest biological change a man can go through in his entire lifetime! WOW"
"Day 2 both mother and father have hardly slept every small noise from the baby and we are up on our feet! Now we value our parents more!"
But while we witnessed this rush of tweets we couldn't help but noticed that the brand new daddy has even changed his profile on Twitter to 'Founder and Chairman of India's first MMA League (SFL), IPL Team Owner (Rajasthan Royal's), Entrepreneur, a Proud Husband and a Blessed Father!' Now isn't that super-cute? Surely it is!
So, what are you waiting for, dear BollywoodLifers? Send in your wishes to the ecstatic parents, now!
ALSO READ: