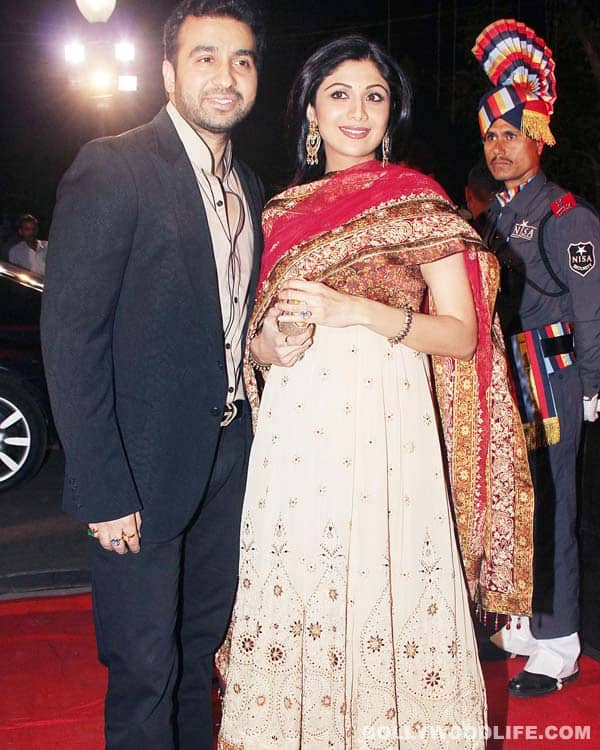 The newly turned mommy – and daddy – is in seventh heaven after delivering a baby boy today. We take a look at the events that led to this day
Shilpa Shetty and Raj Kundra are now proud parents of a baby boy. And hubby darling is leaving no stone unturned to make his wife feel special. Shilpa and Raj were business partners before they became friends, then lovers and husband and wife…and now parents.
If sources are to be believed, Raj Kundra, the industrialist who had a pecuniary toehold in the film industry abroad, always harboured a special place for Shilpa Shetty in his heart. They often met during the launch preparations of the actor's perfume, S2. Their first media appearance was when the perfume finally launched. While the paparazzi went berserk with questions about the man by her side, Shilpa insisted that Raj was no more than her business friend.
At 32, the leggy lass was under immense pressure from mom Sunanda to get married. The meetings between Raj and Shilpa slowly took a more personal turn. Raj was often invited to wine and dine with Shilpa and her friends. He threw surprise birthday parties for the international star. By the end of 2007, Shilpa candidly agreed on television that the new man in her life had transformed her. And 'Mr Right' was none other than her business partner-friend, Raj.
But things got a little rocky when Kundra's ex-wife Kavita, with her 15-month-old baby, publicly accused Shilpa of stealing her man. The actor was taken aback with the allegations and explained that when she met Raj, he was already divorced. Against all odds and many rumours, the couple announced their wedding plans. They tied the knot on November 22, 2009, and invited the crème de la crème of Bollywood to the grand wedding affair. They followed it up with a lovely honeymoon in the Bahamas.
Shilpa announced her pregnancy in December 2011 and delivered a baby boy five months later…today (May 21, 2012). We at BollywoodLife wish the new family great happiness.
Read more:
Shilpa Shetty delivers baby boy!
Twinkle Khanna and Amrita Arora are pregnant!
Shamita Shetty, Neha Dhupia, Malaika Arora Khan at Shilpa Shetty's baby shower ceremony