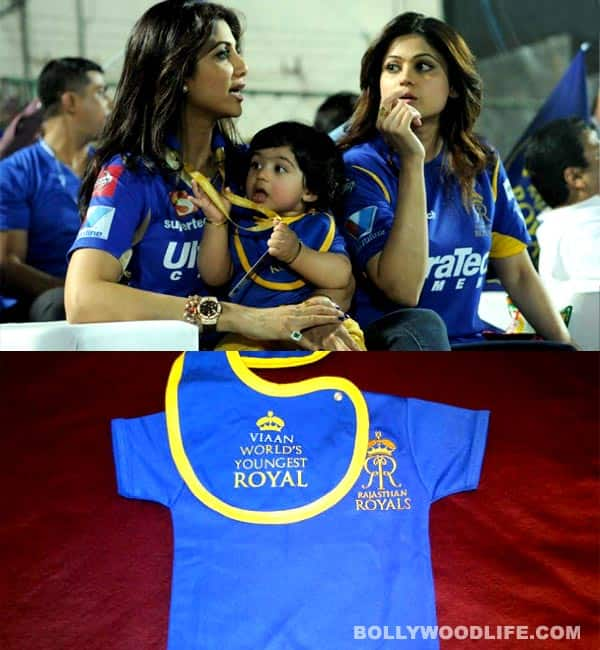 And that too in a Rajasthan Royals jersey which was specially designed for him
Shilpa Shetty and Raj Kundra's baby boy Viaan Raj Kundra is the newest fan of his parents' team, Rajasthan Royals. Viaan made his first appearance at the IPL 2013 match in which Rajasthan Royals beat Shahrukh Khan's Kolkata Knight Riders. Viaan is definitely the lucky charm!
In fact, the indulgent parents have designed a special jersey with a bib for their son which has 'Viaan – Worlds Youngest Royal' written on it. Isn't that cute? "Viaan has many professions to choose from. He can be a cricketer, a mixed martial arts professional – which sounds quite dangerous…" said Shilpa before the match. "Or a movie star!" added daddy Raj.
Viaan, who looks just like his dad, meanwhile was busy chewing on his mommy's VIP pass and even tried to bite into the microphone held out to his mum. Must say, this one- year-old super cute Royal has some super enthusiastic parents. And with Viaan's first birthday (May 21) fast approaching, we are sure Shilpa and Raj have even bigger plans in the offing.