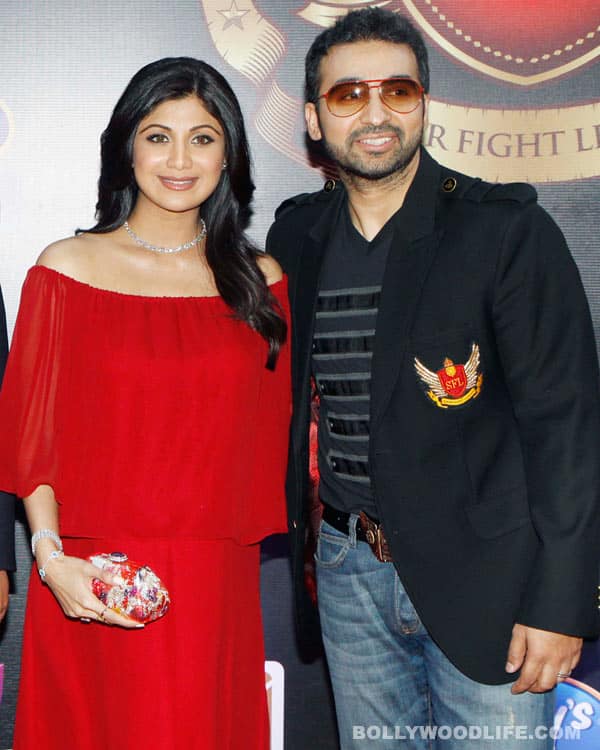 The actor's businessman husband is the author of the book How Not To Make Money, and is looking to adapt it into a Hollywood film. Shilpa compares him to SRK at the book launch!
Actor Shilpa Shetty's husband Raj Kundra says he is in talks with Hollywood companies to turn his debut book How Not To Make Money into a film. "I just love films. I write as if I am watching a film. Hence, in the head it feels like a film. It has the makings of a film and we are in talks with various Hollywood companies, but it's too early to say anything," Raj said at the launch of his book on Friday.
"There has been a lot of interest (regarding the film based on the book) and the day it happens, we will let you know," added Raj.
Supporting her husband, Shilpa said: "I definitely see it becoming a film…a Hollywood film for sure. Raj likes to think big."
She says Raj is a bigger film buff than her, and she also stands true to his name 'Raj', which has been a popular choice of name for many of Shahrukh Khan's romantic characters on screen.
"Let me tell you a secret. Raj is even more filmy than me. Raj is as filmy as you can get. He is the ideal Raj, like Raj from Dilwale Dulhania Le Jayenge. For me, it is not surprising that it (book) is a little cinematic because that is how Raj thinks," Shilpa said.
How Not To Make Money is the story of three friends who live in London. Raj is a London-based businessman. He married Shilpa in 2009.
ALSO READ: