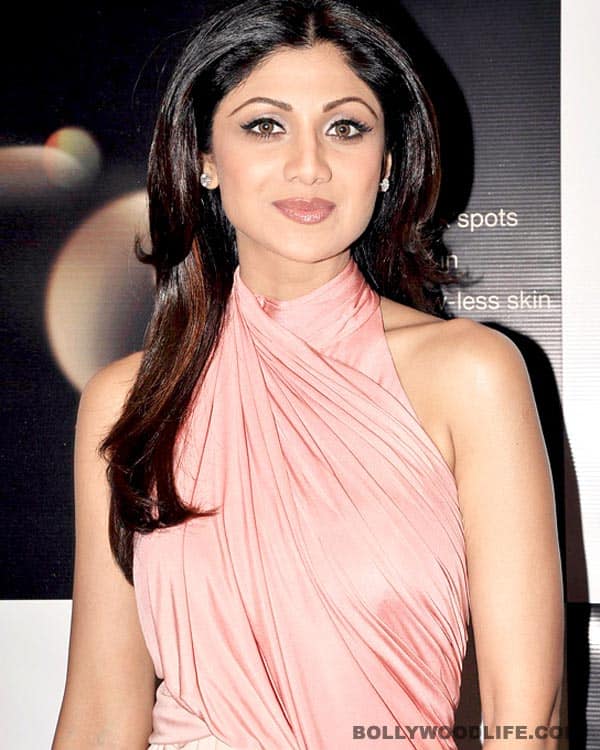 Shilpa Shetty celebrates her 37th birthday today, but the leggy lass says the special day slipped her mind!
Shilpa Shetty is beaming these days. The glow of motherhood is visible on her beautiful face. So happy is the Dostana star that she did not even remember the most special day of her life. "I am so happy and so joyously consumed by Viaan (Shilpa's newborn baby boy) and of being a mom that I had actually forgotten that it's my birthday until Raj reminded me about it," said B-town's new yummy mummy in an interview to a daily.
Shilpa believes that her two-and-a-half-week old son is God's best gift to her. In fact, she says that Viaan is her birthday gift in advance! So happy is Shilpa about the new arrival in her life that she just can't stop talking about the joys of motherhood. "You know right now work, fitness and figure…these are the last things on my mind. Viaan's like my sunshine and I am just basking in it," added Shilpa.
And young Viaan, barely two weeks old, is on Twitter and he has 1645 followers already! Shilpa confirmed the naming ceremony held at the Kundra residence and also explained the meaning of her son's name. "Viaan means full of life/energy," tweeted the mommy dearest.