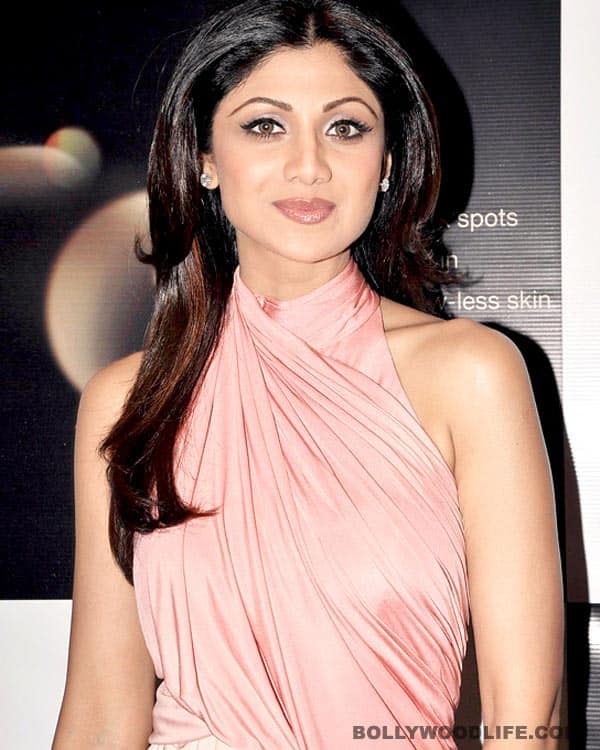 Shilpa said her favourite shopping destinations are London and New York
Shilpa Shetty is known to be a head-turner when it comes to fashion. But do you know the secret behind her dressing sense? Shopping! The lissome lass opens up on being a shopping junkie.
How often do you shop? How would you describe your closet? Do you have a walk-in closet?
I'm a self confessed shopaholic, but I shop only when I travel, very rarely do I shop here for clothes unless it's a gift or Diwali. I do have a walk-in closet it's my haven and my one stop shop to Glamazon.
Your latest purchase.
Pink leopard pink pumps, so funky.
Any heirloom piece in your closet or a vintage find which is close to your heart and why? Where did you pick it from and if you have a story to share?
A grey Chanel jumpsuit from the 80's. It's simple and chic. I can wear it in the day or night. It's timeless. I picked it up from a store (Liberty) in London six years ago. My mom's Garnet broach she used to use on her sari pallu in her younger days, which I whacked when I got married.
Your fave shopping cities in the world and why?
London for it being home and love the summer sales. New York for the better prices and casual fashion. But both places have different styles, vibe and energy.
Your best and worst shopping experiences. Please describe them at length.
I used to be able to shop from morning to night but now with Viaan,everything has to be planned keeping him in mind,so it's always a hurried shop but still manage to get everything in and make it fun. So shopping at Harrods is my best shop always in London. My worst experience after hunting for three days in Paris for a particular tan pair of shoes (hard to find a size 41) bought a stunning pair after trying it, but they packed two different sizes (a 40-41). I was livid when I opened it in Mumbai.
Also read:
When Shilpa Shetty's jump suit shrank…
Shilpa Shetty Kundra's fascination for animal print continues!
Source: DNA