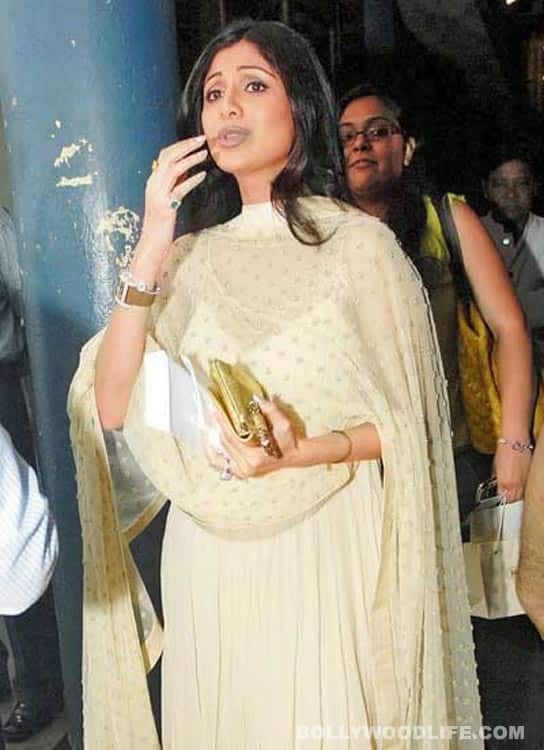 The leggy lady is famous for being in perfect shape, always. And while she enjoys all aspects of her pregnancy, does the baby bump bother her?
Shilpa Shetty is on her way to being a proud mommy and doesn't mind sharing candid details of this journey with the media. A health freak at heart, the actor didn't surprise us when she chose to divulge details regarding the diet she follows as an expectant mum to a national daily. She said, "I'm someone who likes to do things the right way, so I just have the right kind of food. I don't take pre-natal vitamins, but prefer natural foods like boiled beetroot and palak (spinach) soup." And then our hot-bod star went on to lament the college-time jeans she could no longer fit into.
What's more, the actor has even planned her work carefully around the pregnancy, just to keep stress at bay. "I have just changed my work destination. These days I travel less. I do go to the office – not every day, but once in two weeks. I was more careful in the first three months; but now that I am my fifth month, I am being just a bit careful and have started spacing out my work. I am also reading a lot," she said in the interview. But while Shilpa seemed so at ease with her diet and work, we wondered what the reason was behind her flowing kurtas post the pregnancy news. Was it an attempt to hide her baby bump? "I'm very proud of my baby bump. I would never think of hiding it," she insisted. Ah, looks like here's a to-be mommy who is proud of being round in the tummy, like Lara Dutta Bhupathi was. Wonder if Aishwarya Rai Bachchan is listening. Wink, wink.