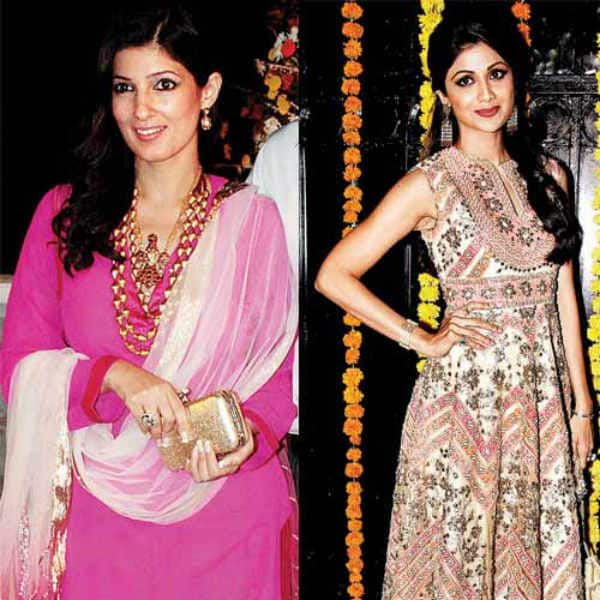 Akshay Kumar and his wife Twinkle Khanna bumped into Shilpa Shetty and her husband Raj Kundra at Ekta Kapoor's Diwali party on Thursday night
Says a source, "It was a warm and cordial meeting.
Shilpa saw Twinkle sitting with Karan Johar's mother Hiroo when she went over to greet her. She saw Tina at the table and greeted her. Tina was equally gracious, replying with a smile. Then they exchanged a a few words about the little tots. Akshay and Raj also spoke to each other and the budding author promised to send a copy of his book How Not To Make Money to the couple."
Must say, Shilpa must be in a really happy place to have put her past behind her. Onlookers could tell that she was not being polite, she had said goodbye to her past long, long ago and can be happy for her ex now. She is even friends with Raveena Tandon (Akshay's former girlfriend).
Story & Image source: DNA