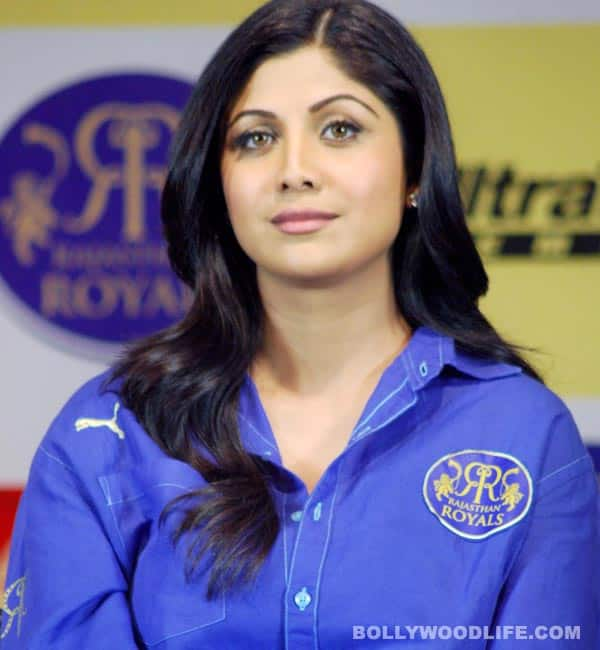 The once slender Mrs Kundra glowed as she talked about her new priorities and what really is important in her world today
We had to do a little gushing when we saw Mrs Kundra at an event recently. She may have become rather more rounded after becoming a mum, but it suits her way better than the same state looked on certain other mummies in B-town who were certainly far from yummy
Promoting a brand in Delhi, she was very stylish, as always, in flowing palazzos and an asymmetrical kaftan top and funky jacket, all gently masking a more than curvy figure which, for Shilpa, looked more unfamiliar than we could have imagined. But the glow on her double-chinned face as she spoke about the contentment of having a baby to look after and the way she spoke of motherhood made us all at BollywoodLife go aaaawwww, louder and more sighingly than ever before.
She is a slave to her baby Viaan's whims and sleep schedule, she said, her smile wider and brighter than ever. And Shilpa has lost none of her sense of humour and ready laughter. "New mama's aspire for a Shilpa Shetty body, you tell me, but even I don't have a Shilpa Shetty body!" She talked about hormonal changes and eating what she needs to do for the baby and all that, but what made us giggle was the way she watches movies. Her son goes to sleep around 10pm, she said, and from then until 2am, when he wakes and demands attention, she and husband Raj Kundra manage to sneak in some film watching time, some sleep and perhaps a little exercise. We like, we like!
MUST SEE: Aishwarya Rai Bachchan, Shilpa Shetty, Farah Khan, Celina Jaitley are all set for babies' day out!