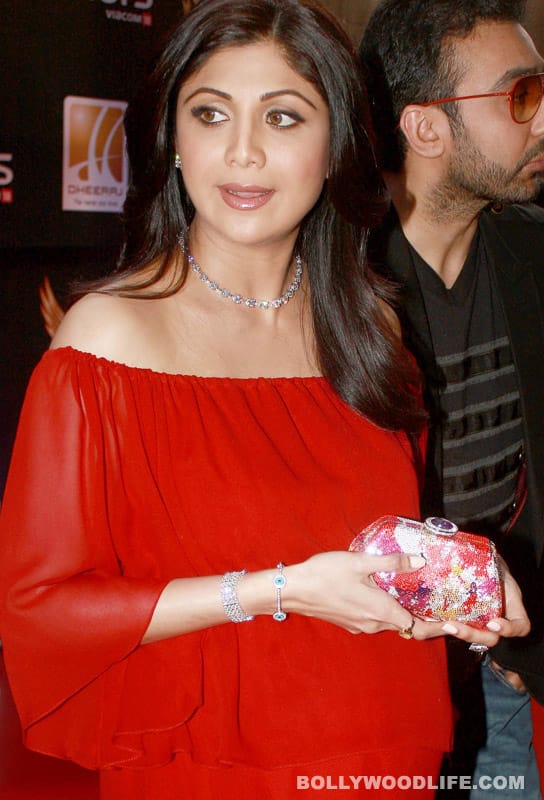 Raj Kundra revealed the sweet bit of news
Shilpa Shetty is glowing with the prospect of motherhood. The former actor is so excited about the baby that she is already planning for another one though she is yet to deliver her first. Shilpa's husband Raj Kundra revealed that she loves this new phase in their lives. He added that she is expected to deliver in the end of May.
Shilpa first confirmed rumours of her pregnancy last December. Unlike Aishwarya Rai Bachchan, who hid her baby bump the few times she stepped out of the house before she delivered, or Lara Dutta, who wore tight dresses accentuating her bump, the 36-year-old mother-to-be has hit a happy medium. She sticks to loose flowing salwar kameezes and shirts that are comfortable (as doctors usually advise) and stylish (as the occasion demands) simultaneously. We are glad that Shilpa is already thinking about her next child and we are sure she'll make a great mom, irrespective of the number of kids she has. We wish her a safe delivery and hope it doesn't take her too long to name the baby!
ALSO SEE: Shilpa Shetty at the first Super Fight League match