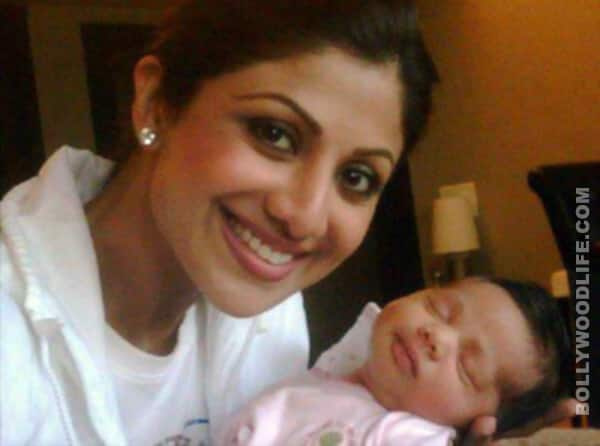 We squealed with delight when we saw it. But then realised that it wasn't Viaan peeking out from the photograph
Yes, we are a curious lot when it comes to B-town babies. And why not? Almost everyone in and around Bollywood is eager to get the first glimpse of those cute li'l bundles of joy. Right? So no points for guessing what came to our minds when we saw this picture of Shilpa Shetty holding a li'l baby! We spotted it on the Internet and thought it was the fitness diva's baby boy – Viaan Raj Kundra. But it wasn't so.
"There is a picture doing the rounds, claiming it's my son and I. Just want 2 say thats a picture of my niece Shyana and me taken a year back," Shilpa clarified on her microblogging site. Uh-ho! Guess the wait for Viaan's pic continues. So when we will get to see the real Viaan, dear Mrs Kundra?