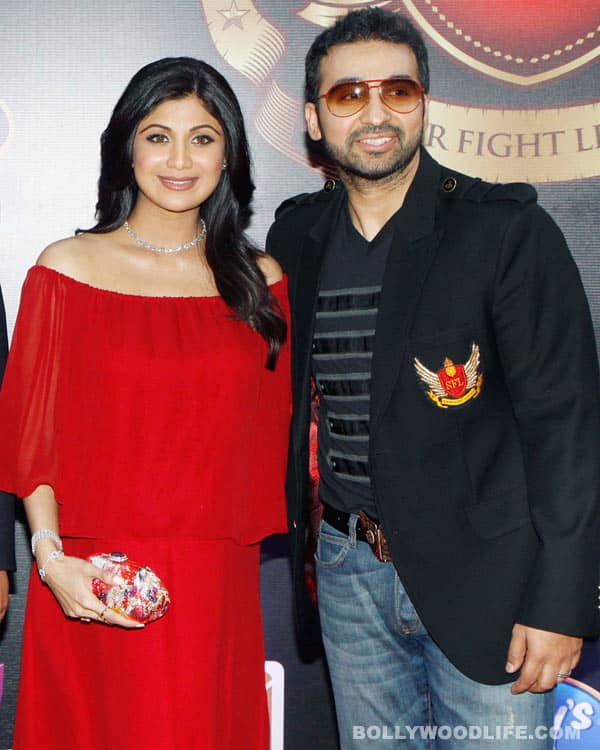 But unlike the usual practice the doting husband is on a break from work even before the baby's arrival
We recently read that the heavily pregnant Shilpa Shetty's husband Raj Kundra will be by his wife's side for a long while now. She is expected to deliver their firstborn by the end of May. While most men take time off from work to be with their newborns once the baby arrives, Raj is already at home with Shilpa. And he will be on leave for a month even after the child is born.
The reason he gives: "My wife is expecting now and this is the most important phase of my life and I don't want to be very busy". While we think it's a extremely sweet of Raj to hang around with his wife, we don't think it's a big deal. Don't we always spot Raj by Shilpa's side?
Anyway, the Rajasthan Royals IPL team owner won't attend any of the forthcoming cricket matches. He'll watch them at home with his preggy wife. But that's not all. Raj wants to be a part of the big and small moments in Shilpa's current phase, from taking her to the doctor for check-ups to being with her in the labour room when she delivers their first child to changing their baby's nappies, post delivery.
Maybe Raj should take some tips on parenting from Abhishek Bachchan! Or maybe not, coz when Aishwarya Rai Bachchan bathed, fed and changed their firstborn's diapers, hubby Abhi was busy in Jaipur, shooting for Bol Bachchan.