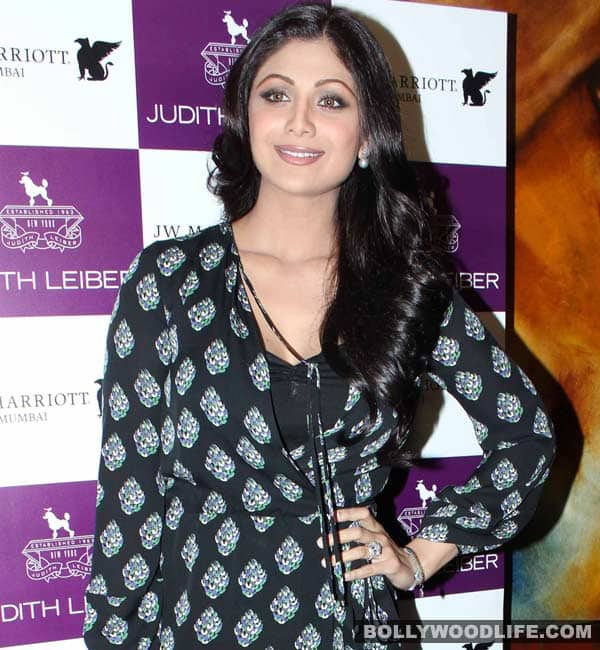 Yes, we gasped when we read a recent tweet posted by Mrs Kundra. But guess fact is sometimes really stranger than fiction…
Having said all that, we don't want you all to assume that just a diet of mini vada pavs (desi potato burger) can get you an envious figure. Of course, much of what Shilpa Shetty Kundra can boast of is also a result of a healthy lifestyle and certain sweaty Yogic postures. Right, Shilpa?
But all that stretching (literally and figuratively), didn't keep our lovely judge of Nach Baliye 5 away from the delicacies of life that are usually frowned upon by fitness enthusiasts.
But why are we going on and on about Shilpa and her mysterious diet? Simply because we came across this tweet adorning – and like a gem – Shetty's Twitter wall. It said, "Havin dinner at "Pali Bhavan"THE Best Indian food in Mumbai.Wht variety,must try the mini pav vadas,,bombil fry, nalli nihari n more. Yummyy." Well, it made our stomachs rumble.
It also made us wonder, given that the lady hardly has an iota of flab on her being: was Shilpa just sniffing at these delicacies instead of actually tucking them him? Naah! In fact, she must've had a plateful. And we say this because in the past…like the far past…when Shilpa was at the peak of her career, her costars couldn't help gaping at the memory of Shilpa polishing off an entire plateful of Tandoori Chicken (at least that's what the rumours said. Remember?). So guess it's like an old habit of apni Shilpa. Right?
All this talk about food makes us wish this leggy lady 'bon appétit' for the meals she plans to relish today. And yeah, we love you for being such a foodie, Shilpa. Cheers!