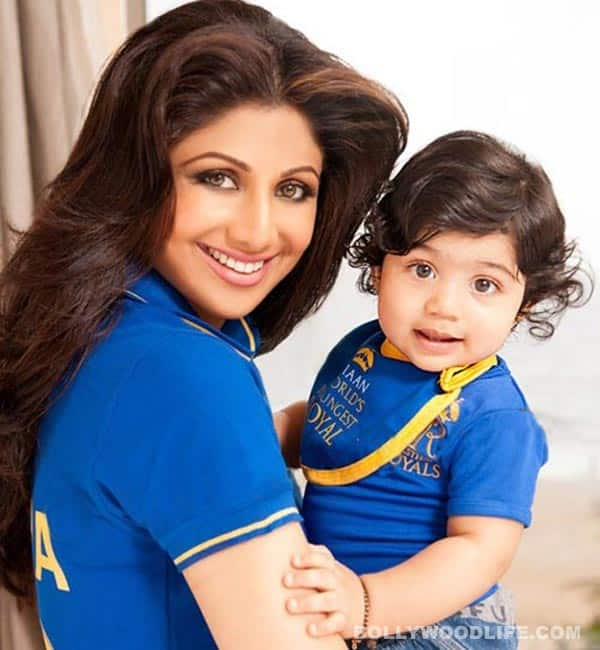 The Baazigar babe's li'l bundle of joy turned 1 today, isn't he a star already?
Shilpa Shetty's son Viaan Raj Kundra is all set for his first birthday party today. We are sure there's an air of celebration at the Kundra house. Yummy mummy Shilpa and doting daddy Raj Kundra must be pampering their kiddo to their heart's content. In fact, Mr K even tweeted thanking people who have wished his star son, "Thank you so much for all the good wishes and blessings," he wrote.
There's no doubt Viaan is a star already. From posing with his sexy mommy on the covers of popular glossies to watching cricket matches at the stadium – he has done it all. He is a natural in front of the camera, with no hint of inhibition on his face.
We wish junior Kundra a very happy b'day along with his sweet li'l family….