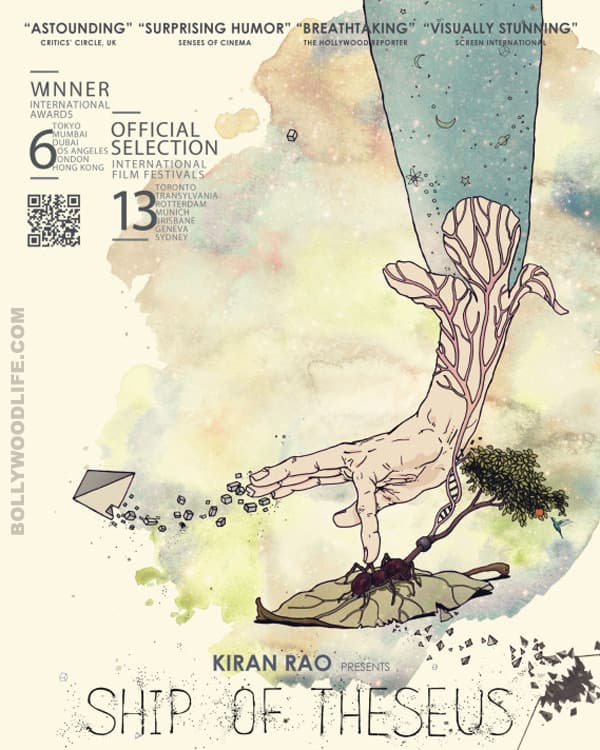 All thanks to good word of mouth publicity, the film is set to be screened in more cities
Though Ship Of Theseus opened with a limited release, the film will now be screened in seventeen additional cities following its impressive three-week run at the box office so far. The unexpectedly good response to the film has encouraged UTV Motion Pictures to include Surat, Goa, Rajkot, Mangalore, Mysore, Chandigarh, Lucknow, Bhopal, Indore, Nagpur, Raipur, Vizag, Coimbatore, Patna, Jaipur, Trivandrum and Calicut to the listings, effective August 2.
Director Anand Gandhi is quite happy with the audience's response, he said, "Indian audiences are not only ready for, but directly demanding insight, invention, beauty and meaning in their cinema. The need for a robust cultural environment has been vocalised at the box office. It's loud and clear, and has forced a valid response – an expansion of the film's release to more cities."
Kiran Rao said, "The audience response to the film has been overwhelming and unprecedented, and we couldn't have asked for a better reception. It is so exciting and heartening to see the appreciation for the film continue to grow, and to find audiences in all parts of the country."
The film had garnered several accolades and critical praise when it had visited international and local film festivals. It's heartening to such films do well. What do you think?