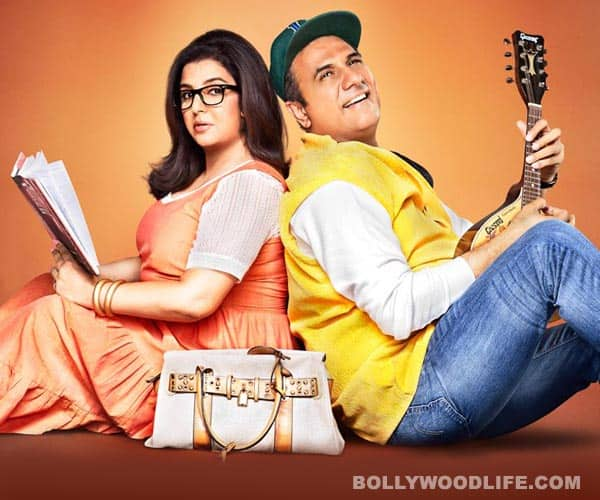 The songs of this romantic comedy will surely put a smile on your face
Music: Jeet Ganguly
Lyrics: Amitabh Bhattacharya
Singers: KK, Shreya Ghosal, Neeraj Sridhar, Mohit Chauhan, Usha Uthup
Rating: **1/2
Shirin Farhad Ki Toh Nikal Padi is an unconventional romantic comedy about a 40-something Parsi couple, played by Boman Irani and Farah Khan. So I expected the music to be fun and light-hearted. And I was definitely not disappointed.
Piano, guitar and harmonica lead you into the song Ishq mein tere bina as Shreya Ghosal and KK hum Ram pararara tarara. The expert duo's smooth rendition of the breezy number makes it the quintessential romantic song. The melody itself is quite average, but hummable. The highlight is the chorus portions sung by KK and Shreya together.
Kafir andhere is a typical sad song. But poetic lyrics like Teri yaadon ke rafta rafta, gali gali kona kona phirta hoon lapata make it sound better. KK adds depth with his low range rendition and then ups the ante by slipping into high-pitched singing with great ease.
Kukuduku is the most adorable song on this soundtrack. Mohit Chauhan is an apt choice to sing this one and sounds perfect as Boman's playback voice. Words like gadhera and daffar, add a lot of zest to the track. The use of English words (balloon, percent and others) also make it a fun listen. Amitabh, who is known for quirky lyrics, should be commended for keeping it light this time around.
The title track of Shirin Farhad Ki Toh Nikal Padi has a very familiar tune. The energy is infectious and sweet though. The digital beats interspersed with really short shehnai sounds followed by the rapping before the antara make it entertaining.
Khatti Meethi is a sweet song with a lilting melody. Unlike many other Bollywood songs which use English words to make a song sound trendy and hip, the English portions in this one don't feel forced, in fact they flow smoothly – like with Zindagi ki balcony mein kadam rakhe jahaan shaam ne. Kudos to Amitabh for adding freshness to a simple romantic number with his words! Shreya Ghoshal sounds soft and breezy. Cute!
Usha Uthup sings the dance number Ramba mein samba. Again, it's a 'where have I heard that before?' kind of melody, but the orchestration is really good. The shehnai portions mixed with Spanish singing and Uthup's style of singing in combination with the Punjabi dhols make it a fun and energetic track.
Jeet Ganguly is known more for his Bengali music (he has composed for Blood Money, Mumbai Cutting and Morning Raga previously and his next project is Raaz 3), and this is an opportunity for him to bag some interesting Hindi projects. Good thing is that he doesn't try to do too much with this album. He keeps the music simple, adorable and heartwarming. The Shirin Farhad Ki Toh Nikal Padi soundtrack will definitely put a smile on your face.