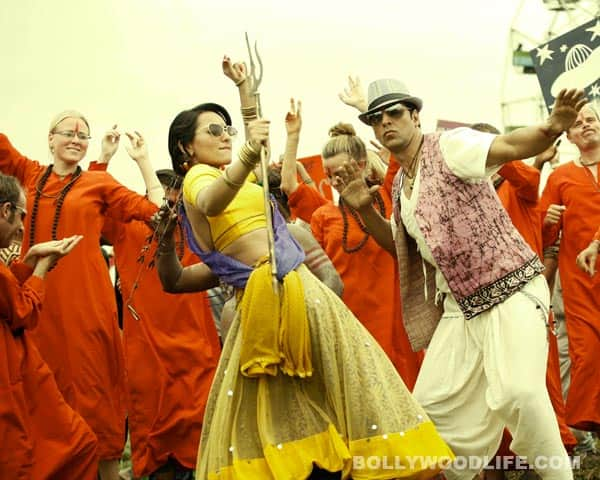 After all the brouhaha about the Akshay Kumar-Sonakshi Sinha-starrer being a 3D film, the new twist in the story is that the movie is now going be released in a 2D format
Produced by Studios-Disney UTV and directed by Shirish Kunder, Joker is not going to be a 3D film anymore. Until a few weeks ago the biggest USP of the movie was that it's going to be released as a 3D flick. And with the sudden change in the plan, the makers of the film are trying hard to convince everyone that 2D is not such a bad deal after all. UTV honcho Siddharth Roy Kapur is emphasising the fact that the content of the film and the star value – and not 3D – are what really matter when it comes to selling a Bollywood film,
Shirish Kunder on the other hand believes in reaching out to a wider audience, which is why the sudden change in the plan occurred. Seems like in a bid to make to make their films look more sharp and impressive, Bollywood directors are getting majorly confused between releasing their films in a plain format or a striking 3D format. We wish Kunder had cut down on the raving part in the past, 'coz all his efforts seem to have gone down in the drain….