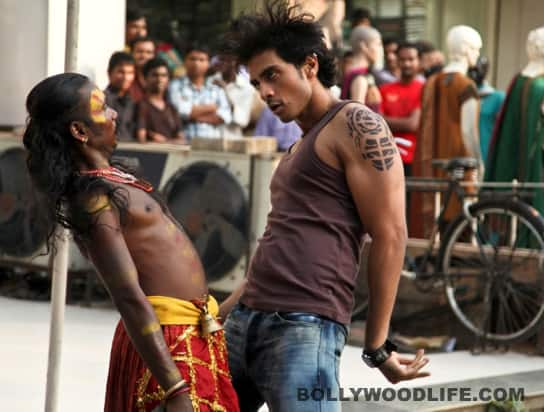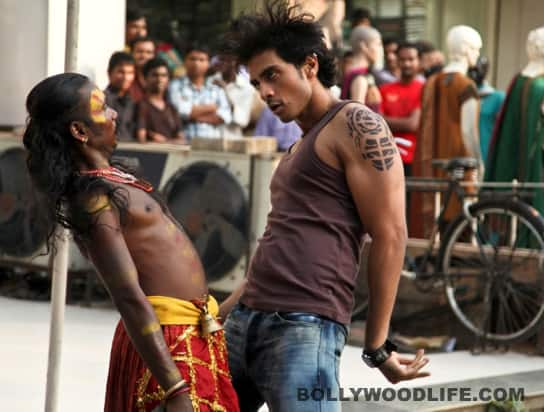 The actor who's all set to make his debut in Anurag Kashyap's Shaitan, says, "If I tell you what brings out the shaitan in me, your website will shut down!"
He prefers to keep mum about his real life shenanigans by taking the diplomatic route, but it's impossible to escape the volley of questions on his reel life kiss with Neil Bhoopalam in Shaitan. After all the brouhaha on Kalki Koechlin's kiss with co-star Kirti Kulhari, it's Shiv who's under the scanner now. "It wasn't exactly a steamy scene. The director yelled 'Kiss!' on the spur of the moment and we just went for it. We were laughing when the scene got over and I offered Neil a bottle of water to gargle after that," he said.
When asked about his character in the movie and how he bagged the role, he says, "My character is called Dash. I am a street smart guy who sells drugs to make a living and am part of a group where people always do the opposite of right .The film is about the consequences of their actions. One of the prerequisites for the role was that I had to be the shaitan (devil) and the director saw exactly that in me."
Was it easy or difficult to play a junkie? "We underwent a couple of workshops before the shoot. Drugs had to be second nature to the characters, so they needed to know the highs and lows one feels with every pharmaceutical drug. I had to able to roll a joint even while driving a car – that's the level of expertise these characters needed to have," he said.
With a young team and a couple of creative minds on board, it isn't hard to guess the amount of fun these guys had on the sets. "Because we were shooting in a very raw location, it was impossible to have a vanity van around, so a lot of times we just had to sit around. Neil – the guy I kissed – loves to eat and sleep, so he would just lie anywhere, on the road or in some park. I've actually taken some candid shots through the course of the film and made a cool collage which I'll present him on his next birthday and embarrass him," says Shiv.
And what was it like working with Kalki? "She's pretty chilled out and roughly the same age as all of us. It's great to work with someone who knows what they are doing and aren't nervous," says Shiv.
On whether he's kissed a guy in real life, Shiv snaps, "I didn't really feel the need to. I don't know why the kissing scene in the movie is given so much importance, it's not that Neil and me started having some romance after that, it was just one take. End of the discussion."